Following the trend in the mobile gaming industry, GAMEVIL is launching yet another freemium game, ZENONIA 4. Although the game is free for download, players who want to advance in the game much easier are required to purchase money, zen and other stuff.
The latest installment of the highly-acclaimed ZENONIA RPG series has been optimized for the first time to run on HD display.
In addition, the developers introduced new gameplay mechanics, including beast summons, transformations, as well as touchscreen-gesture combat combos.
ZENONIA 4 comes with multiplayer mode where players can challenge their friends to Player vs. Player arenas. Up to four players can fight in these arenas, as the game comes with new 2-on-2 battles, as well as a "mercenary-for-hire system."
Tagged as RPG, ZENONIA 4 offers extreme action and amazing graphics, courtesy to the new engine that is fully optimized for the latest Android devices that comes with HD displays.
Players will be able to choose from four classes, Slayer, Blader, Ranger or Druid, as well as three difficulty levels (Normal, Hard and Hell). An array of weapons and skill upgrades will be available for all players to make their life easier trying to defeat a host of monsters and legendary bosses.
According to GAMEVIL, the story behind the game has been spiced up with new twists in order to offer a more immersive experience to fans of the previous games.
"The series has gained a multi-million fanbase over the years and we set out to wow them all with our best-looking ZENONIA ever. We're very excited that our Android fans will be able to enjoy the enhanced gameplay features and brand new adventure of ZENONIA 4 for free," said Kyu Lee, VP and Head of GAMEVIL USA, Inc.
ZENONIA 4 is now available as a free download in the Android Market and should be compatible with devices running Android 2.2 and greater.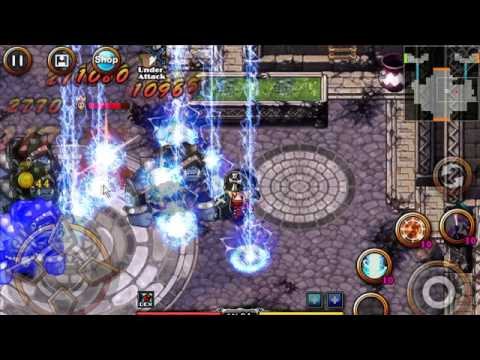 Play Video