Microsoft has revealed that the Xbox One will be released in China this September thanks to a strategic partnership between it and BesTV, in the form of a joint venture called E-Home Entertainment established in the Shanghai Free Trade Zone.
For quite some time reports about the company's attempts to launch the Xbox One in China have floated around the web, with quite a few different rumors appearing straight from the Asian country in the form of statements from communications giant BesTV.
Now, the Redmond firm has made things official, confirming that it's going to launch the Xbox One in China this September.
The announcement, made on the Xbox Wire, reveals that Microsoft has partnered with BesTV to create E-Home Entertainment, a new company that will release the Xbox One through the recent expansion of the Shanghai Free Trade Zone.
"Today marks a monumental day for Xbox, as together with our partner BesTV New Media Co., we announced we will bring Xbox One to China in September of this year. This is a historic moment in our partnership as we work toward the first official Xbox launch in China. Xbox One will also be the first system of its kind to launch in China," Microsoft's Yusuf Mehdi revealed.
According to the executive, around 500 million Chinese citizens enjoy games and entertainment, so the potential of the Xbox One is quite large.
"The gaming industry saw massive growth in the last year – generating more than $13 billion in 2013, an increase of 38% in the last year alone. Gamers in China have shown they love gaming – mostly on PC, mobile and online - and game developers in China have been delivering innovative games for years. Creators and gamers alike have eagerly awaited a new generation of entertainment experiences in China."
The Xbox China division within E-Home Entertainment will be led by Enwei Xie, a Microsoft veteran, and the actual console will take advantage of the content owned by BesTV, offering it via streaming.
"Our joint venture is committed to providing opportunities for creators to unleash their imaginations for games, online education and fitness experiences for China and beyond. As part of our partnership, E-Home Entertainment is investing to establish an innovation program that will enable creators and developers to build, publish, and sell their games on Xbox One in China and in other markets where Xbox is available."
It's unclear under what restrictions the Xbox One will be released in China later this year, so expect to hear more soon enough. Until then, check out the new presentation video below.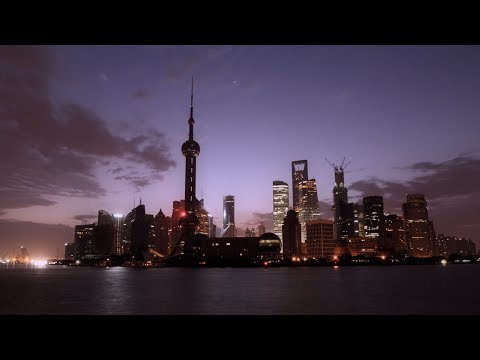 Play Video