The Xbox One's August firmware update will make a minor change to the design of the console's boot screen, which will feature a row of three dots under the Xbox One logo, meant to indicate to users whether the device is booting properly or if it freezes on boot up.
The information comes from an Xbox Ambassador on Reddit, and is a welcome change, especially for those gamers who opted into the console's Preview Program. The August firmware is currently in its testing phase, with owners all across the world volunteering to try out the new features in order to ensure that the patch is stable when it goes live.
The details revealed by Microsoft also pointed out to other changes coming in the update, such as a Mobile Purchase feature, low battery notifications, 3D Blu-Ray support and a lot more.
"New updates include the ability to Like, Share and Comment on your Activity Feed. Also coming in August is Mobile Purchase, where you can use Xbox One SmartGlass and the web to purchase Games and Add Ons with the option to have them download immediately to your Home console," Larry "Major Nelson" Hryb said regarding the August patch.
The August firmware patch will also add the ability to wake up your device from standby remotely, to automatically download new games and apps through the newly implemented functionality, and purchase content when you're away from home, and have it ready to go once you return to your Xbox One.
The feature will be especially useful when installing betas, because you can start the download when the client goes live and then jump right into the action once you get home, which is certainly a welcome addition considering the massive size of games today (the Destiny beta client was over 12GB big).
The Friends area on the console's Home screen is also being expanded, in order to accommodate more information, including games that your friends are playing and an official leaderboard tracking various performance stats.
In addition to this, the company mentioned that the software update would also enable gamers to see when a friend was last online, and that other miscellaneous changes were being made to the device's backend.
Furthermore, Microsoft also added a subtle haptic feedback feature when holding the Xbox home button, to ensure that you know when your input has been successfully recorded by the device.
In case you're interested in seeing some preview footage live from the console, you can watch the video below.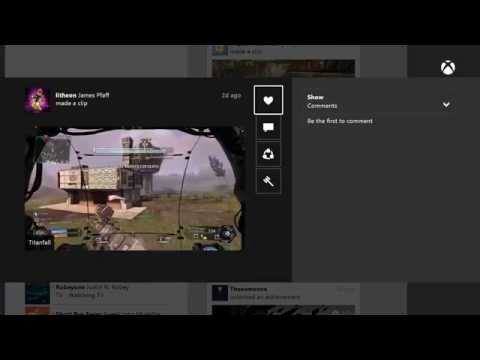 Play Video