Cortana, the personal assistant that Microsoft made official in early April, is undoubtedly the most appealing new feature included in Windows Phone 8.1, even if it is now available on all markets out there as of now.
Microsoft designed Cortana to provide users with seamless integration with their devices through the use of voice alone, but some enthusiasts decided to push things a bit further, and electronics engineer Binu Johnson is one of them.
What he did was to connect various appliances in the home with a Windows Phone 8.1 smartphone, thus being able to control various aspects of the house straight from the device, by interacting with Cortana.
For that, he loaded on the Windows Pone 8.1 device an app called SmartHome but also had to install specific hardware in the house, since the default appliances do not offer support for the feature.
He needed two main components for the system, namely a Wi-Fi module and a microcontroller, the former with a serial port (and its own IP address), while the latter (which is actually at the core of the entire system) being ATmega32.
"All commands sent by your Lumia are received and executed by this unit, passing your requests to the relevant sensors scattered around your home. After that, your system could vary depending on what you want or need to control," a post on Nokia Conversations reads.
The post also explains that Binu included the Windows Phone Voice Commands feature in his application so as to get things going.
Moreover, it appears that this integration is the one that powers the communication with Cortana, and which also allows him to control the home straight from a Windows Phone 8.1 smartphone.
"My app has a GUI for controlling the devices through buttons also. It's also integrated to Contana so you can control all the devices through Cortana. Just say 'Home switch on the light,'" Binu explains on his website. There, he also offers additional details on the hardware setup used to make this happen.
"Here Home is the keyword which represent my app. So, to switch off the light just say 'Home switch off the light,'" he also notes.
Those who would like to learn more on what the application has to offer should have a look at the video embedded below.
Binu's project comes as proof that smartphones can easily be used for more than just making calls or web browsing, with little know-how and with small investments.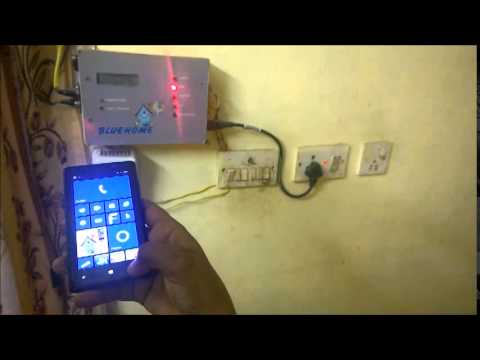 Play Video