As the official unveiling of Windows Phone 8.1 draws near, more and more info on the mobile operating system is available online, via different leaks, the latest of which provides us with a glimpse at the Start Screen backgrounds that will be available inside it.
A video that emerged in China via YouKu, and which was since brought to YouTube, unveils more on what the new personalization feature will be all about once it arrives on devices.
Basically, it will allow users to choose from a selection of background images to place on their Start Screens, thus adding more life to them.
Moreover, as WPCentral explains, users will also be provided with the possibility to select photos from their Facebook accounts to be placed there, as well as images from OneDrive, or from the camera app on their devices.
Another appealing enhancement brought to the Start Screen is a so called "parallax movement" when users scroll, which will add a windows feel to Tiles. Apparently, it would be like looking outside a windows pane.
Another appealing personalization feature that Windows Phone 8.1 will arrive on devices with will be Show more Tiles. However, the video embedded below does not offer a glimpse at this as well.
The functionality will enable users to set two or three columns of Tiles on the Start Screen, so as to have faster access to more of their applications.
What remains to be seen is whether the feature will be available for all Windows Phone 8.1 devices, since it might be restricted to handsets with larger screens.
On the other hand, Show more Tiles has already been spotted on a Nokia Lumia 630 smartphone, which is said to pack only a 4.5-inch display, which suggests that it will be available for as many users as possible, if not all of them.
No official confirmation on these Windows Phone 8.1 capabilities has been provided as of now, but all is expected to be unveiled as soon as the next week, during the BUILD conference.
Furthermore, the aforementioned Nokia Lumia 630 is also said to make an appearance in early April, targeted at the entry-level of the market, though still packing some pretty decent specs inside.
In fact, Nokia has already confirmed plans to bring "more Lumia" to the BUILD conference, and chances are that this will be one of the new devices it has in store for users. Stay tuned for additional details on the matter.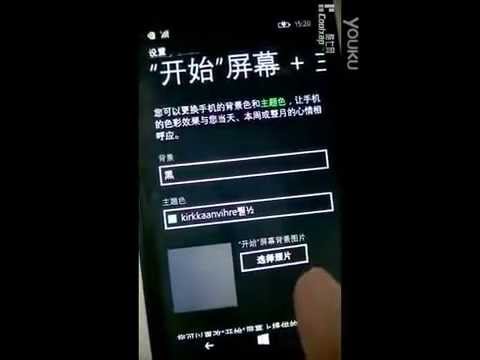 Play Video