One of the features that Windows Phone 8.1 was spotted with several months ago is its dynamic lock screen, and you can now have another look at it, courtesy of a leaked video.
Microsoft has already provided a look at the animated lock screen on Windows Phone 8.1, but it appears that the OS was actually meant to provide a bit more than what has been officially showcased so far, and the video below is meant to prove that.
What you can see in the clip includes dynamic lock screen apps, such as Album Art animation, as well as XBOX music and the volume controls integrated at the top, something that looks completely different when compared to what Windows Phone 8.1 Developer Preview has at the moment.
Available courtesy of M4XW1N, the clip supposedly shows that developers will receive access to APIs that will enable them to build such animations, though no official confirmation on this has been provided as of now.
The clip was published back in February (it has been discovered by NokiaWPBlog today), yet there's no telling whether the new lock screen for Windows Phone 8.1 is indeed the real deal, although the handset showcased there appears to be indeed a Windows Phone.
As WMPoweruser notes, dynamic lock screen apps for the new platform release are indeed being developed, yet Microsoft has yet to give them its blessing.
No specific info on when they might start arriving on handsets has been provided as of now, but chances are that we'll start seeing them popping up as soon as the Windows Phone 8.1 OS begins rolling out to users.
Smartphones running under the platform out of the box have already started to arrive on shelves, in the form of Nokia Lumia 630, Lumia 635, and, more recently, Nokia Lumia 930, yet the platform upgrade is still not available for older devices.
Microsoft has officially announced that Windows Phone 8.1 will be released on all WP8 handsets out there, but it has not provided specific info on when the OS upgrade will be generally available for these smartphones.
At the moment, the company appears to be testing the platform's deployment, and owners of Nokia Lumia 925 have already started to receive it on some markets, with more of them expecting the update to arrive next week.
Most probably, some more info on the aforementioned dynamic lock screen apps will become official in the near future, so keep an eye on this space for additional info. In the meantime, have a look at said clip, to make an idea of what the feature might be all about.
Update: While Windows Phone 8.1 has been already confirmed to arrive with dynamic lock screens (Microsoft teased this at BUILD in April), it appears that the video below might actually be only a concept, yet similar functionality is expected to be included in the platform when it becomes generally available.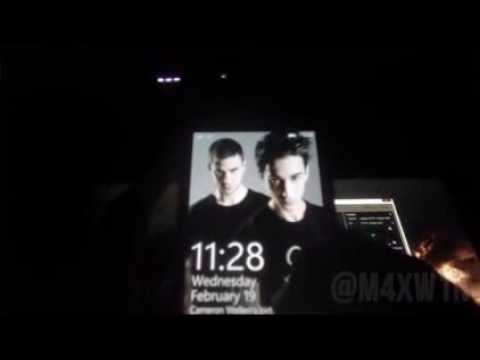 Play Video