Microsoft encourages users to dump Windows XP and to move to a newer Windows version as soon as possible, but most people don't really seem to care.
Even though Microsoft will stop providing support for XP beyond April 2014, many users believe that it's still one of the best Windows versions to date, as it's fast, secure and very reliable.
Oh well, a new report released by Troy Hunt, a software architect and Microsoft MVP, reveals that Windows 8 is almost twice as fast as Windows XP on a 7-year-old laptop.
"I mean I know there's this unwritten law that newer software requires more resources but my experience with Windows 8 has always been that's it's way faster certainly than Windows 7 was on the same hardware, but it's my recollection that XP was never really as snappy as 8 is now on any hardware," he said in a post.
Hunt used a Lenovo T60 laptop released in 2006 with 1GB of RAM, a 1.83 GHz Intel Core Duo CPU and a 7,200 RPM HDD. The results pretty much speak for themselves.
Windows 8 installed in only 24 minutes and 55 seconds, while Windows XP needed 26 minutes and 12 seconds to copy all of its files. Windows 8 boots in 6 seconds, much faster than XP and its 17-second loading time.
Windows 8 opens a Word and a PDF document in 3.4 seconds, while XP needs 4.3 and 2.8 seconds, respectively, to cope with these two tasks.
Last but not least, the new Windows operating system managed to load a Photoshop file in 16.5 seconds on the aforementioned hardware configuration, while Windows XP was a lot slower with 41.5 seconds.
The PassMark Performance Test brought Windows 8 a total of 407.5 points, while Windows XP managed to score a final mark of 356.5 points.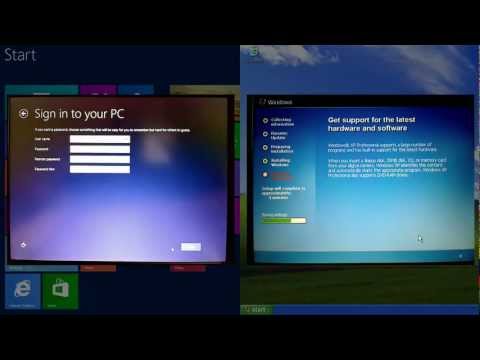 Play Video