Sony considers the Xperia Tablet S as one of its more important devices by virtue of its resistance to being liberally splashed with water, again and again. Alas, this advantage may not be actually real.
It isn't actually Sony's fault here. The company really did design the product in such a way that it could weather even serious rainstorms.
In fact, as the video we shot at IFA 2012 shows (and which we've embedded below), the tablet really is all it is described as.
Nevertheless, shipments have been halted after an issue was discovered that leaves the Tablet S vulnerable to water damage.
The issue was a manufacturing flaw at the production plant in China, where the assembly is done.
Long story short, a gap between the screen and the casing lets water pass through, completely eliminating the whole splash-proof advantage.
For those who want to know exactly how serious the problem is, for the consumer segment and the company itself, we need to look back to the start of last month (September 2012).
Sales began on September 7 in the US, after which Japan, Europe and other locations began selling the product as well.
About 100,000 units have been shipped to date, some of which may have been put together without the problem. At any rate, Sony will repair all defective ones for free.
Meanwhile, shipments will stall until the IT player replaces all shipments with flawless ones, which could take a while.
Speaking of which, no time frame was given for the return of Xperia Tablet S, but we hope everything will be sorted out before the holidays. That said, this first tablet wearing the Xperia name isn't setting a very good example, although at least it means that the next mobile devices wearing that brand will have an easier time exceeding expectations.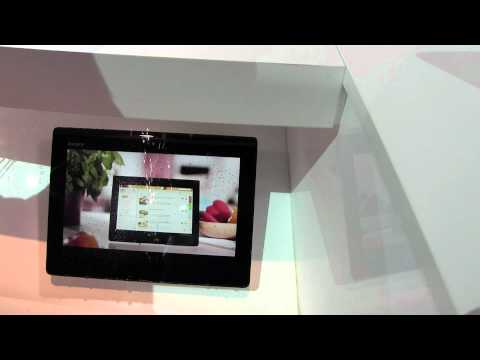 Play Video