More often than not, news concerning power plants revolve around plans to build new ones. Still, the time has now come to watch a power plant being blown to smithereens.
The planned demolition of this power plant in South Bay San Diego took place this past weekend, and rumor has it that whatever land has been obtained by destroying it will be used to build a city park.
Apparently, the people in charge of carrying out the demolition used dynamite. As the footage shows, the explosion went according to plan, and the plant got completely wiped out.
The San Diego Power Plant was built in the 1950s, and its working agenda revolved around burning both fossil fuels and natural gas.
Funny enough, it looks like some of the people living in this area forgot about the city's officials' plans to destroy said power plant on February 2, and woke up fearing that they were being bombarded.
"That's what that was...I thought we were under attack," reads one comment to this video.
The video below also shows the power plant collapsing, yet from a different angle.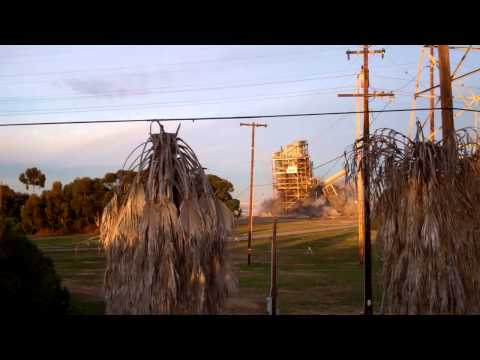 Play Video