This year's Playgrounds Audiovisual Arts Festival in Amsterdam, which took place on November 20, witnessed the premiere of a short film put together by Dutch actor and Sea Shepherd board member Rutger Hauer, and filmmaker Sil van der Woerd.
The movie is called "Requiem 2019" and the people who made it think of it as a present for the environmentalists working with Sea Shepherd and especially for Captain Paul Watson.
It may very well be true that the plot line is rather simplistic, yet this is precisely what makes the movie stand out amongst all other videos meant to raise awareness with respect to the need to protect our planet's whale population.
Thus, the movie basically shows the last remaining blue whale coming face to face with its only enemy (i.e. mankind), represented by Rutger Hauer.
This encounter is presented by means of animation, music and fiction, all of which incredibly intense.
Commenting on his decision to help Sea Shepherd's anti-whaling agenda by making this movie, Rutger Hauer explained that his fascination for these marine mammals dates back to his childhood.
Moreover, at one point, he even got the chance to look straight into the eye of a whale, and this event was to influence the rest of his life.
"One day, during a trip in a canoe, I literally looked straight into the eye of a whale. It is something that every man on Earth should experience," Rutger Howard said.
Furthermore, "We must not be allowed to destroy these beautiful creatures. The consequences would be enormous. This is how we got around to the theme for Requiem 2019. Sil and I simply had to make something to stop people hunting down these wonderful creatures."
As previously reported, it was only recently that several Sea Shepherd ships set sail towards the North Pacific, where they would do their best in keeping Japanese whalers at bay. Perhaps this movie will also serve to encourage them.
"Requiem 2019" is made available to you down below.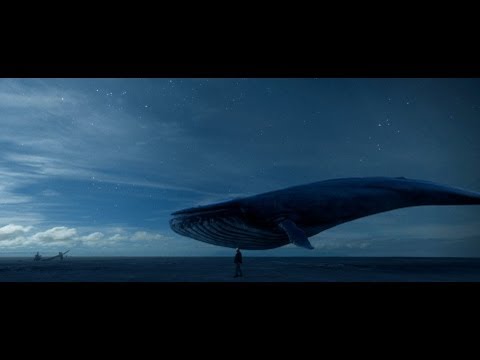 Play Video