Say what you will about Mariah Carey and how she's being a diva in all senses of the word but, as far as her fans are concerned, this translates into amazing things – because only a diva of Mariah's caliber would think of hosting a concert out of her Los Angeles mansion to promote her new album.
Called "Me. I Am Mariah… The Elusive Chanteuse," it was released in music stores on May 27 and marks her 14th outing on the market. The material was postponed several times already, which, in turn, led to some speculation that it might never see the light of day, though we doubt the fans / the Lambs ever lost hope in their idol.
Mariah is definitely making it worth their while: after a series of interviews and TV appearances, which also included live performances, the singer agreed to shoot an NBC special that also includes a live concert straight from her Los Angeles home.
No one does "diva" like Mariah, admit it.
The entire segment, called "Mariah Carey: At Home in Concert with Matt Lauer" is available in full below, though we can't promise it would stay up there forever.
Mariah first performed "We Belong Together" on the balcony, but the night also included special appearances from Fabolous (for their duet "Money") and Wale and Trey Songz. Throughout the night, Mariah performed both old and newer songs, which she made sure to punctuate with various outfit changes.
In the interview with Matt Lauer, she spoke about her new album and how she's been a singer since the first days she learned to speak. One bit of trivia we didn't know is that Mariah becomes very upset when people assume she just walks into the studio and lays tracks because, she says, she writes most of her songs. She is also involved in every aspect of the creation process, whether we're talking a single and a video, an album, or some other project.
Mariah also opens up a bit more on her family life, offering for inclusion in the NBC special family footage with her adorable twins with husband Nick Cannon, Moroccan and Monroe, aka Roc and Roe, aka Dem Babies. She once said of Monroe that, if there's someone who could ever out-diva her, then that's her little girl.
"Me. I Am Mariah… The Elusive Chanteuse" led to some online ridicule for the unusual name, a fact that Mariah too finds understandable. It launched to mostly positive reviews and it's poised to bring her back to the top of the charts and, we just have to say this, with promo materials like this one, it's no wonder the album is getting so much positive buzz.
Now, take about 50 minutes off to enjoy the divaliciousness that is Mariah Carey in this new special.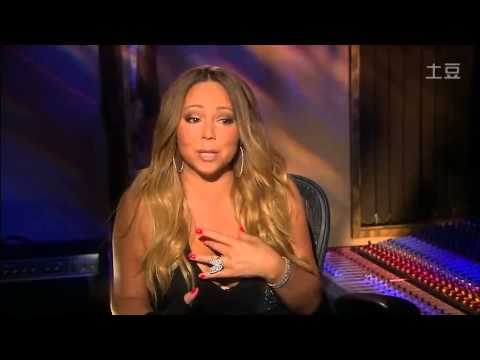 Play Video