Kelly Clarkson dropped by The Ellen DeGeneres show a few hours ago to perform her brand new single, "Catch My Breath," and as always, she blew everyone else completely out of the water. Yes, she's that flawless.
Check out the video above to see her performance. The second clip embedded here is of Kelly talking about rumors she's engaged to boyfriend of 9 months Brandon Blackstock.
She's not just yet, she says, but she's totally not ruling out the possibility, saying she can see the two of them walking down the aisle sooner or later, but preferably sooner.
"Seriously, I've been praying for so long and he's so great. So I can just spend [Thanksgiving] with someone… my boyfriend's so going to make fun of me," Kelly also said, gushing to Ellen about how happy she was.
Major aww moment.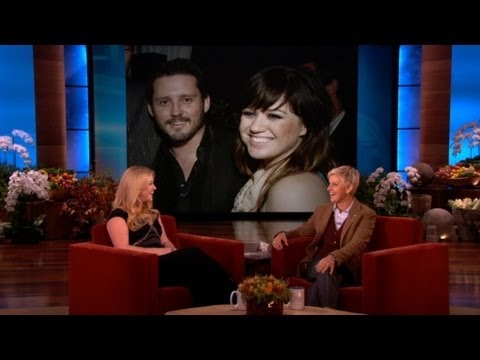 Play Video