Virgin Atlantic's cabin crew is to soon get some highly fashionable new uniforms, which are to be designed by none other than Vivienne Westwood.
Fear not, the renowned designer has absolutely no intentions of ridding the company of its iconic red. Quite the contrary.
She only wants to make sure that the uniforms sported by Virgin Atlantic's cabin crew are as environmentally-friendly as possible.
In order to achieve this, Viviene Westwood is to make sure that the uniforms are manufactured using sustainable materials alone, Xpose Entertainment informs us.
The same source reports that some of the suits that said fashion designer intends to make Virgin Atlantic employees wear are made from recycled polyester obtained by collecting used plastic bottles and breaking them down into their basic components.
"My clothes have always got a very strong dynamic rapport with the body - they are very body conscious, they help you to look glamorous, more hourglass, more woman. I design things to help people to hopefully express their personality," reads a statement issued by Vivienne Westwood with respect to her collaboration with Virgin Atlantic.
"I am always trying to find fabrics that are more friendly to the environment. Working with Virgin Atlantic, they managed to research into this and find more eco fabrics," the fashion designer further argued.
Should things go as planned, the first of these new uniforms will have been manufactured by this year's July. However, the uniforms will only be officially launched following a trial period.
"Virgin Atlantic has a distinct spirit and, from a design perspective, we continually try to challenge the norm and stand out from the crowd."
"When we were choosing the designer for this project, we wanted to work with a group of people who share our spirit of adventure, who believe in challenging the status quo and creating something truly memorable," entrepreneur Sir Richard Branson, who is working closely together with Vivienne Westwood, reportedly told the press.
Check out the video below for more information on this project.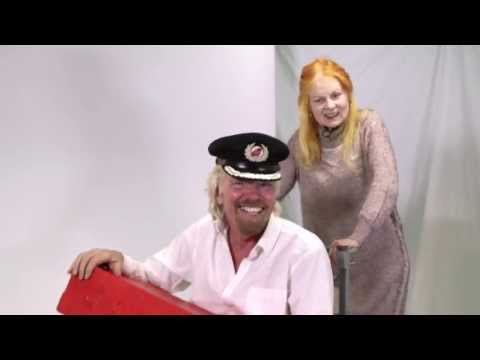 Play Video