Where's there's two, there's room to squeeze in a third. Toshiba is also taking part in the pranking festivities today and has introduced the wackiest wearable we have seen so far, called Digit.
Following the tradition set by Samsung and HTC a few hours ago, Digit turns out to be also a glove, but something reminiscent of the hand warmers you'd use if you would be escalating the Himalayas.
And judging by the presentation, Digit wins the jester crown, easily. The wearable has a 4K Ultra HD Virtual Retina Display, 32MP Camera with 8x Optical Zoom, 7.1 Channel Surround Sound Ear Buds and Stereo Cartioid Condesnor Microphones.
So if you want to listen to music, all you have to do is stick your fingers in your ears and if you fancy watching a video, you have to cover your face with your hands completely. How cute is that? Also available is a Virtual Retinal Display Projector, LED Lamp and Enclosed USB 3.0 and eSATA Port.
The Digit has all the space you'll ever need, so you might as well throw your high-end laptop out the window. Toshiba throws in 64GB on-board SSD storage, 1TB Cloud Storage, 4G wireless (but the data plan is sold separately), dual-band wireless-N 7260 AC Plus and NFC.
The gloves are energy efficient enough to last you up to 12 hours of battery life on a single charge. Furthermore, the wearable has been conceived with a specific goal in mind, never be out of touch with anything.
Here's some of the to-die feats Toshiba is throwing in just for your pleasure: real-time social media integration, multi-lingual text reader/translation, swipe-to-buy contactless payments, optional ultrasonic transducer and point-and-scale optical sensor. There's nothing this baby can't do.
The best thing is that the Digit takes care of the stuff you might forget. Forgot to update your relationship status? Have no worry, Digit will remember to do so, being prompted by the simple act of holding hands (we wonder what happens if you hold the hand of your sick grandmother).
Digit is still being experimented with, but it has been made available for a select group of technology gurus, entertainment authorities and fashion ambassadors. But if you want to be an early adopter of the program all you need to do is follow the link bellow.
Anyway, the Digit easily wins the prize of the most funny wearable tech prank. To check out the uses of this imaginary but hilarious gadget, check out the video below.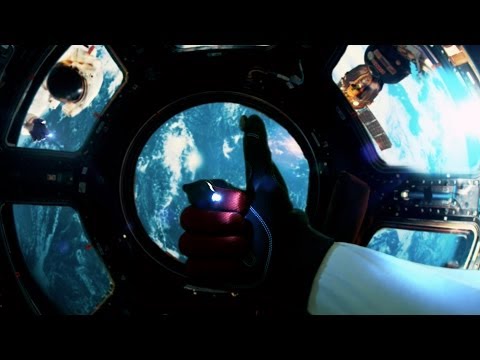 Play Video