Runic Games has just revealed the array of pets that will help out the player during his or her dungeon crawling adventures in Torchlight II.
Torchlight impressed lots of gamers from all over the world across platforms like the PC, Mac or PlayStation 3, thanks to its great role-playing mechanics and the dungeon crawling gameplay that reminded many of the classic Diablo experiences from Blizzard.
Developer Runic Games is getting ready to debut Torchlight II, the next installment in the series, which will arrive later this year.
We've already heard a few things about the game and how it will retain its lower-than-average price tag in order to attract more players.
Now, in order to get people excited about the RPG, the studio has premiered a short video in which all of the pets that will be included in the game are showcased.
"The life of a dungeon-clearing warrior can be a lonely one," Runic revealed. "Friends in your party may not be online, or may be questing abroad. To whom can a solitary skeleton-smasher turn for morale support? Fear not! Fluffy companions await you, whose inventories are surpassed only by their loyalty. Oh, and pointy teeth. Or claws. In this Friday Treat, we introduce you to the pets of Torchlight II, some old friends and new."
These range from a faithful bulldog to a small cat, but also include more dangerous animals, like a wolf or a panther, as well as some peculiar ones, like a hawk or a ferret. The most outlandish one is definitely the chakawary, which is a small, velociraptor-like lizard that certainly looks terrifying.
They're all showcased in the video above in the form of some animation models.
Rest assured that some full-fledged footage will be released in due time but, at least for now, Runic wants to focus its resources on completing Torchlight II.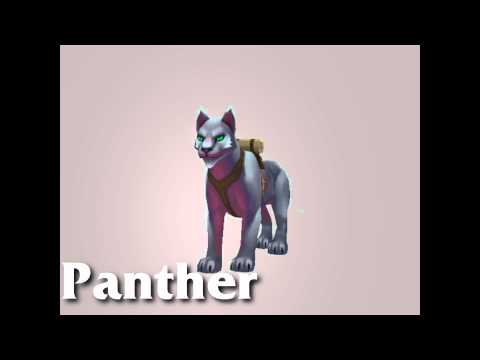 Play Video