The uber-colorful makeover of the Yerba Buena Center this year may indicate that Apple is planning to unveil a multi-colored iPhone for the first time since 2007, when the original Apple smartphone was introduced. We must stress that this is pure speculation on our behalf.
There's a good chance all these colors indicate an iPod refresh, and it's already been reported that we might see new players unveiled next week.
While many were expecting the iPod update later in October, it seems September 12 is the official date for both the iPhone 5 unveiling, and the iPod refresh.
However, there's also a good chance Apple is finally releasing an iPhone in a rainbow of colors.
Apple's signature event banners typically hint at the announcements-to-come, such as the eye featured at the iPad 3 unveiling (pointing to its Retina display).
The stickers for next week's event are even more colorful than the ones before. iPods are already known for their pop, yet this time, there's an even greater focus on color. Apple doesn't need to emphasize that again. Yet it's doing it, for one reason or another.
And they're not random splashes of paint either - as with previous iPod announcements. These stickers are neatly arranged, radiant stripes of blue, red and green, almost as if we were looking at a wall of iPhones standing straight, next to one another.
It's all but confirmed that Apple this year has gone with an aluminum unibody chassis for the iPhone 5. The same anodizing process is likely to be used for the coating.
Anodizing (controlled corrosion) paves the way for the most beautiful paint jobs ever seen in electronics. The iPod nano is a perfect example of that. The video embedded below described the process in detail.
Which brings us to the point of this story.
It's fairly possible Apple might just release its first line of iPhones in different colors (not just black and white). Maybe not as vivid as the iPod line, but certainly enough to claim your favorite out of a fair selection of hues.
If the recent hardware leaks are accurate, the iPhone 5 doesn't look all that different from the iPhone 4, or the iPhone 4S. At least not when viewed from the front. Which means Apple may need much more than a slight redesign this time around.


What are your thoughts on this?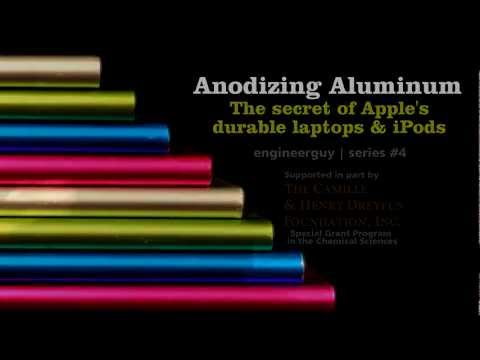 Play Video