A few months ago, Google bragged about its latest Street View adventures, riding on a railroad car in the Swiss Alps. Back then though, the images it shot weren't up on Street View. It's done processing them now and you too can take a train ride in the Alps and enjoy the epic scenery.
"For the first time, you can ride a train on Street View. Through a partnership with UNESCO and Rhaetian Railways, we captured 75.8 miles / 122 km of the famous UNESCO World Heritage Albula/Bernina railway line with Street View cameras," Google explained.
"Starting today, in addition to accessing the imagery from directly within Google Maps, you can also find the collection in our new gallery," it announced.
With 122 km of pristine mountain regions as well as some of the most popular tourist spots in the region, there's plenty to see. In fact, it may be too much to see, but if you're unsure where to start, you can always check out the curated gallery Google has put together.
The most stunning shots were handpicked and selected for the gallery and you won't be sorry. Google also made the most out of the gorgeous weather, these are some of the best-looking images in Street View anywhere.
To shoot all this scenery, Google loaded the Street View trike onto a railroad car and had it pushed all along the track.
That's pretty much the same way it shot all those wonderful Amazon locations, the difference being that the trike was mounted on a boat.
The Street View name is really starting to become inadequate for the product. Google has gone underground, inside museums, on boats and trains, to Stonehenge and Antarctica. There still are plenty of streets in there, but that's hardly all there is to it.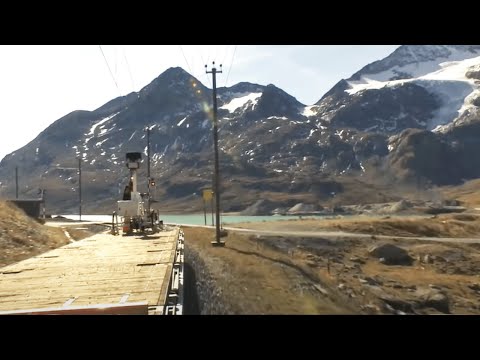 Play Video