Much like Diane Sawyer's apparent drunkenness, Karl Rove's post-elections meltdown was another topic that got a lot of airplay after Barack Obama was re-elected President of the United States. "The Simpsons" made sure we remembered that.
Above is a video with the opening credits for the latest episode of the long-running animated series. Below is a video of Karl Rove's meltdown that triggered all that media attention.
Basically, he refused to agree that Barack Obama had been re-elected even though he'd been presented with figures and stats that strongly indicated that.
"I will not concede the election till Karl Rove gives me permission," Bart Simpson is seen writing on the blackboard in the opening scene.
Fans of the show know that this is not the first time that it takes aim at Fox. One memorable instance was when it featured a helicopter with the slogan "Fox News: Not Racist but #1 With Racists."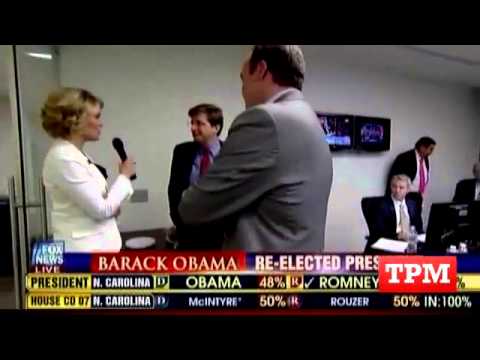 Play Video