After weeks of anticipation, a daring cover art and even a snippet leak, the duet between Rihanna and Shakira is released. The song is called "Can't Remember to Forget You" and it's already turning into a massive internet hit, scoring over 3 million views on YouTube just hours after being released.
As expected, it's a very positive tune, with an up-tempo beat that showcases Shakira's vocals. Interestingly, Rihanna's voice sounds very well paired with the Latin singer's though their accents might not be the best companions.
But if you can get over that, there is a lot of fun with this song both in terms of "feel good" and in terms of the lyrics. Though the words speak of heartbreak and depression, the guitar riff and the drums say something else.
It's more than likely that the song will reach the number one position in the Billboard charts, having little competition this time of the year. Shakira is getting ready to a full album launch later this month while Rihanna is doing collaborations left and right, after the project with rapper Eminem called "Monster."
The good news about a very danceable song featuring Shakira and Rihanna is that the video is sure to contain some hypnotizing dance moves. Both Caribbean girls are known for exciting dance routines that often send men (and women) into a frenzy.
Be on the lookout for the new video, which is sure to be released in the coming weeks. It was already filmed under the watchful eye of director Joseph Kahn.
Speaking about the collaboration with Rihanna, Shakira said that " [Rihanna]'s the [most attractive] woman on the planet. And at the end of the day, we're both just basically Caribbean girls. The chemistry was so good and so real. She taught me dance moves. She was a sweet teacher."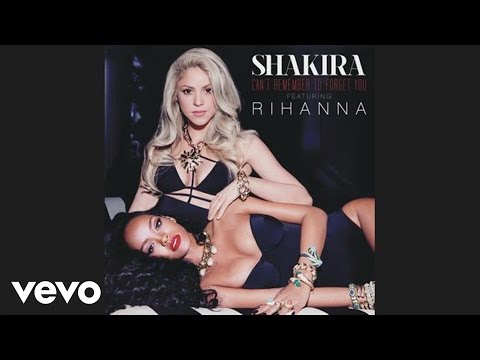 Play Video