One of the highly appealing features that Microsoft's Windows Phone 8 operating system will arrive on shelves with is a brand new Skype application, specifically designed for the new platform release.
The software has been redesigned from the ground up to become an important part of the entire Windows Phone 8 experience, and comes with a nice range of appealing new features packed inside.
Skype for Windows Phone 8 was built to keep users connected at all times, so that they could receive chats and notifications for their calls regardless of where they are.
These notifications will appear even when in another app or when the handset is locked, but will use only a limited amount of battery, Microsoft says.
Incoming calls will feature the same call screen from Windows Phone, and the application offers features such as call waiting, to provide users with an experience similar to that of regular mobile calls.
Skype for Windows Phone 8 sports a clean, modern UI, pushing to the front the most recent conversations and chats; the UI is also capable of taking users to their contacts list fast. The app sports a resizable Live Tile as well.
"On Windows Phone 8, Skype will show a count of your unread messages on all tile sizes - and with the largest size tile we show you a preview of the last message you received. The Live Tiles will help you to stay in touch with your friends and family, faster and easier than ever," Skype explains.
Users will get a glimpse at what's happening inside Skype even without opening the application, and can also set notifications to appear on the lockscreen.
Skype contacts will also be integrated with the list of contacts on the Windows Phone, for even faster access. Users will be able to call via Skype straight from the People Hub. Not to mention that one can set favorites to keep important people at hand at all times.
"[If] you have linked your Skype Name and Microsoft account, you can now see and chat with your Messenger buddies on Skype, making it possible for you to connect with more people than ever," Skype also notes.
"And with the family of platforms Skype is available on, including PCs, iPhones, iPads, Kindles, Androids, Macs and even TVs, doing things with your friends and family whenever you are apart has never been easier."
At the moment, Skype for Windows Phone 8 is being polished for launch, and should become available for download through the Windows Phone Store in the near future.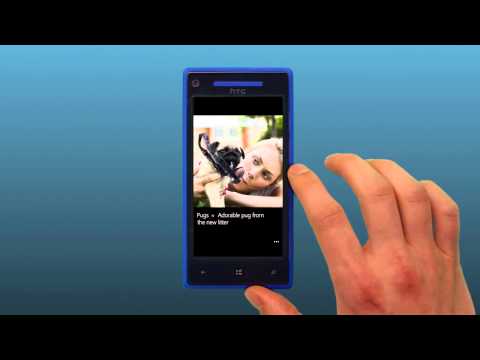 Play Video