Naughty Dog has just revealed some official details about The Last of Us, its upcoming survival game, including an official uncut version of the trailer from the 2012 Video Game Awards, as well as an actual release date for the game and a couple of pre-order bonuses.
The Last of Us is out next year and will deliver a high-quality experience, just like Naughty Dog's previous projects including the Uncharted action adventure games. It will focus not just on stunning graphics but also on delivering a touching story that focuses on two characters, Joel and Ellie.
Over the weekend, the game received a new trailer at the 2012 VGAs, which confirmed an actual release date for the survival title.
Now, Naughty Dog has actually revealed an uncut version of the video and officially confirmed that The Last of Us will be released globally on the PlayStation 3 on May 7, 2013.
What's more, now that the game has an actual launch date, the studio has also revealed two pre-order bonuses that will be offered through different retailers.
First up is the Sights and Sounds Pack, which will be offered through all retailers with any The Last of Us pre-order.
It includes the following, via the PS blog.
"- The official soundtrack of the game;
- A PS3 dynamic theme featuring the cover art;
- Two avatars for your PSN profile – Winter Joel and Winter Ellie."
What's more, those who pre-order The Last of Us will receive another pre-order bonus pack, besides the Sights and Sounds one, in the form of the Survival Pack, which comes with plenty of extra goodies for both the single-player and the multiplayer mode.
"The Survival Pack includes:
- Bonus experience points for multiplayer;
- A multiplayer melee attack booster;
- Some extra starting in-game cash;
- Special customizable character items for multiplayer;
- Two special bonus skins for Joel and Ellie which will be unlocked after your complete the single player campaign."
According to Naughty Dog, it's still not ready to talk about the multiplayer mode in The Last of Us, but you can expect a full reveal as we get closer to May.
Until then, check out the uncut The Last of Us trailer below.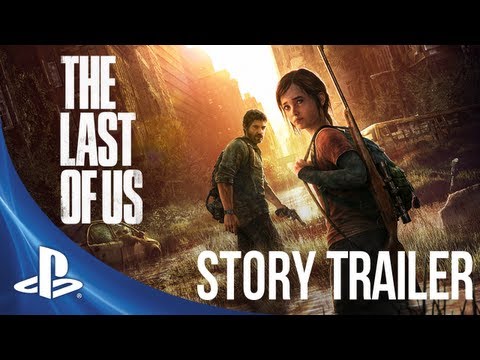 Play Video