SpaceX's Dragon has completed the big half of its mission, it is now safely connected to the International Space Station and the astronauts on board are already making the most out of the supplies brought up by it.
Dragon left Earth a few days ago on its first commercial mission, the first private resupply mission of the ISS.
Astronaut Akihiko Hoshide grabbed the capsule as it got within 10m, 33 feet, of the ISS and positioned into place yesterday.
"Running well ahead of schedule, Expedition 33 Commander Suni Williams and Flight Engineer Aki Hoshide opened the hatch to the SpaceX Dragon cargo ship at 1:40 p.m. EDT Wednesday, marking a milestone for the first commercial resupply mission to reach the International Space Station," NASA wrote.
The plan was to hook up the wiring and wait for the small room between the capsule and the ISS to pressurize and then open the hatch sometime today. But things went smoothly and the hatch was opened only a few hours after the berthing.
The astronauts aboard the ISS now have the unglamorous task of offloading 400 kg, 882 pounds of supplies, food, equipment, scientific experiments and so on, from the Dragon. Room was found for some chocolate-vanilla swirl ice cream for the astronauts, a very rare treat in space.
Next, the astronauts will fill the Dragon with some 758 kg or 1,673 pounds of stuff headed back for Earth. 392 kg, 866 pounds of those are the results of scientific experiments carried out over the past year on board of the ISS.
All of this will take about 18 days, after which the Dragon will splashdown in the Pacific Ocean, off the California coast.
This is just the first of many resupply missions SpaceX was contracted to carry out in a $1.6 billion deal. Still, it marks a historic shift in how space exploration is carried out.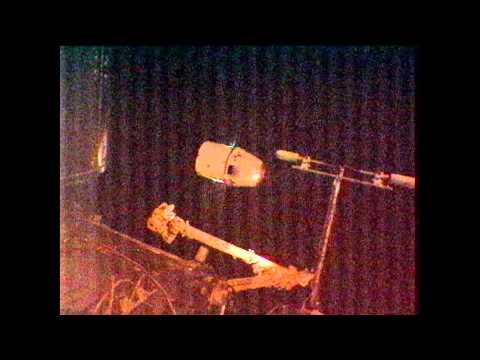 Play Video