About a year ago, the online community was introduced to a brand new superhero: the Green Ninja. As one can easily imagine, this superhero's main goal was that of teaching people a thing or two about environmental protection.
Apparently, the Green Ninja's popularity amongst kids and adults grew as the months went by, hence its creators' decision to launch an entire series that is to be named the Green Ninja Show.
Production is set to debut this coming spring, and the people behind this environmentally friendly project are now trying to raise the money they need by means of a Kickstarter campaign.
"We designed the Green Ninja Show, a variety program hosted by the Green Ninja, which blends existing films and animations with experiments, skits, and interviews," the Green Ninja's creators explain.
Furthermore, "The Green Ninja Show will explore climate and energy topics in a quirky and humorous manner, in the spirit of our hero Bill Nye the Science Guy."
The animation below, named "Green Ninja: Footprint Renovation," shows this environmental superhero in action.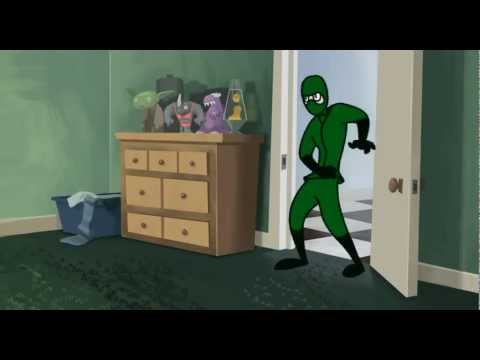 Play Video