Even though she did not deliberately set out to do that, Taylor Swift already has a reputation of finding an outlet for her broken heart in her music. As it turns out, her latest single, "We Are Never Ever Getting Back Together," is about Jake Gyllenhaal.
Theirs was a very mediated and, ironically enough, short lived romance. It clearly seems as if it continues to fascinate.
After the release of Taylor's new single, speculation online immediately started on the identity of the man she was singing about.
Joe Jonas denied that it was about him but, until just now, no one thought to include Jake in the mix.
"It's definitely about Jake. In 'We Are Never Ever Getting Back Together,' she sings about an ex who comes back to say, 'Baby, I miss you and I swear I'm gonna change'," Us Weekly reports, citing a well placed but unnamed source.
It also points out that, after their initial split, Jake visited Taylor in Nashville and begged her to give him another chance.
"Swift has been dropping hints too: The song's video features an actor who resembles Gyllenhaal, and in a promo clip for the September 6 MTV Video Music Awards, she jokes about the hit with host Kevin Hart, who pastes his own face on a photo of the then-couple," the celebrity publication further notes.
In other words, all the signs are there that Taylor turned to her failed romance with the actor for inspiration for this new song.
If it's true, it wouldn't be a first either: as we also reported some time ago, after she was dumped by self-proclaimed womanizer John Mayer, Taylor wrote and recorded a song called "Dear John" in which she basically exposed him as a heartbreaker of the vilest kind.
Just recently, recalling that chapter in his life, Mayer said he never expected this kind of unprofessional behavior from Taylor and that she "completely humiliated" him.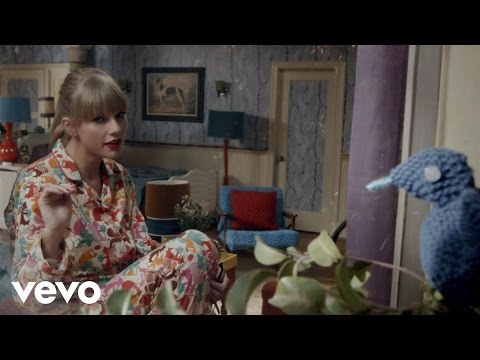 Play Video