Owners of Android devices can now download and install a new highly anticipated keyboard application, called SwiftKey Flow, providing them with the possibility to easily type with gestures.
The new keyboard arrives on Android phones and tablets with SwiftKey's prediction engine, while also offering increased typing speed.
The application is available in a beta flavor at the moment, providing users with the possibility to type through gliding their fingers across the screen.
There's also a brand new feature called "Flow Through Space," with which users can write entire sentences without having to lift their finger from the screen. They simply have to glide to the space bar when finishing a word.
SwiftKey Flow is said to be analyzing a user's input from the first moment they start to "flow" a word, while also taking advantage of real-time predictions.
The app is built on the SwiftKey's award-winning next-word predictions as soon as the gesture has been complete, courtesy of the keyboard's knowledge of a user's writing habits.
"SwiftKey Flow is another incredible leap forward for keyboard technology," CTO and co-founder Dr Ben Medlock said.
"Flow Through Space is a unique innovation. Accurately identifying several words from a single gesture is a really complex challenge and I'm delighted our team has made this key breakthrough. With SwiftKey Flow, gesture typing is now so simple you won't have to lift a finger."
The beta version of the app was released to the 75,000-strong community of SwiftKey VIP users and is set to arrive on all Android devices in the not too distant future.
Users interested in learning more on the application should head over to this page on SwiftKey's website, while also having a look at the video embedded at the bottom of this article. SwiftKey Flow is available on Softpedia via this link.
"Our community is a vital part of this process," Community Manager Evan Tapper said. "We rely on their feedback to ensure the product is in the best possible shape before it hits the market. But it's about more than that - it's about engaging with our users and building products that people really love to use."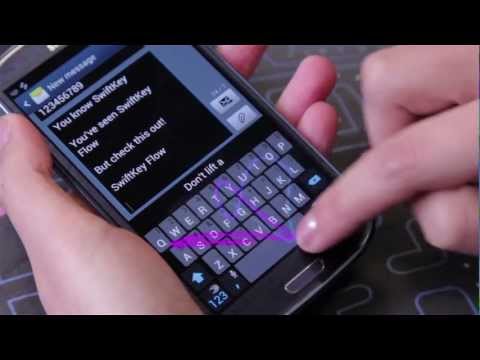 Play Video