Leikr is a Linux watch designed and built for athletes and people who like sports in general, by a group of former Nokia engineers. The project is now asking for funding on Kickstarter in order to bring the watch to the United States.
Unlike other projects on Kickstarter, the guys from the Leikr team have done most of the necessary work, but they need the funds for large scale manufacturing.
The most impressive feature of the watch is the improved GPS connectivity. One of the problems the engineers have identified in other devices was the long connection time to the GPS network. This is now done really fast with the Leikr watches and the athletes will be able to start their training faster.
Another cool feature is the ability to download specific workout regimes from the developers and Leikr will help people follow every step of the program.
"On board Software and back-end: we are utilizing a Linux Operating system and Qt application framework. This solution allows us flexibility and reduced power consumption. Our development team has years of experice developing on this frame work. Testing is on going relentlessly on our first SW version. SW will be upgradeable by the users through our on-line portal," states the announcement on Kickstater.
The watch also benefits from wireless synchronization, an ergonomic casing, GPS technology, Gorilla Glass, and an ingenious locking system.
The hardware specs are also impressive: 500MHz Arm Cortex A8 processor, 2" TFT color 320×240 pixel 65K color with 11% reflectance, 8 GB of storage, BlueTooth 3.0, WIFI 802.11 b/g/n, USB 2.0, BT Pulse-belt, and Leikr custom software on Linux OS.
As it stands right now, the minimum backup for which you will get a watch, if the project is successful, is $149 (€113).
If you are interested in this cool-looking watch, check out the official Kickstarter website.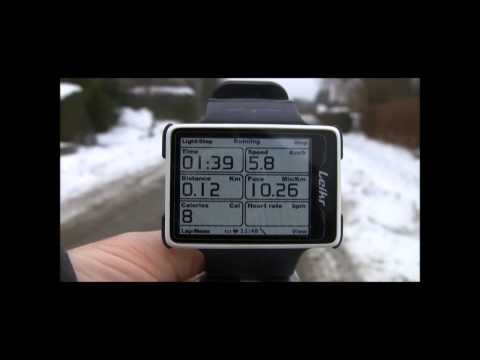 Play Video