Capcom has confirmed that it's going to help a fan release his own crossover game called Street Fighter X Mega Man, which combines the two different franchises owned by the Japanese company and celebrates their 25th anniversaries.
Capcom has marked in recent weeks the 25th anniversary of its Street Fighter franchise by organizing all sorts of competitions and contests for fans based on the recent Street Fighter X Tekken fighting game.
Now, the company is helping a fan, named Seow Zong Hui from Singapore, release his own crossover game named Street Fighter X Mega Man, which combines the beloved fighting franchise with the extremely popular puzzle platformer one from the same company.
"Street Fighter X Mega Man will celebrate the closing ceremonies of the 25th Anniversary of Street Fighter and kick off the festivities taking place in 2013, when Mega Man takes center stage as "The Blue Bomber" reflects on his own 25 years of gaming greatness," the company said in an official statement.
The crossover game is made completely by Hui, who was directed and supported by Capcom throughout the creation process.
"The game stars Mega Man and features eight original Street Fighter-themed levels and bosses inspired by the legendary fighting game series. Each boss character will utilize their individual strategies and special moves against Mega Man, as players attempt to mega blast their way through each uniquely charming 8-bit world," Capcom added.
Street Fighter X Mega Man will be released as a free downloadable game on December 17.
Until then, a special trailer and a few screenshots have been released by Capcom, which you can enjoy below. They show the title's gameplay as well as the different environments and characters Mega Man will have to defeat in order to complete the game.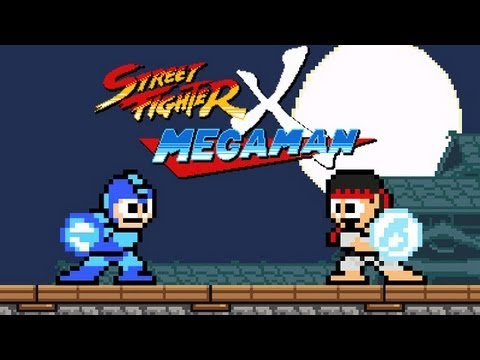 Play Video