Bob Costas speaks of gun control on Sunday Night Football, during the show's halftime segment. During his anti-gun speech, he discusses this weekend's incident in which Kansas City Chiefs linebacker Jovan Belcher took his own life, after ending that of his girlfriend's.
22-year-old Kasandra Perkins was shot to death on early Saturday, December 1. Her life was ended in front of the player's mother, who was visiting from out of town. She had given birth to their daughter Zoey just three months ago.
Enraged boyfriend Belcher went on to commit suicide in front of several staff members, including coach Romeo Crennel, at Arrowhead Stadium, the same day, according to a report by the NY Daily News.
The sportscaster speaks against giving everyone an option to possess a gun. To put his point across, he paraphrases sports editor Jason Whitlock, of Fox Sports.
Whitlock has written an article blaming the murder suicide on America's social acceptance of guns.
During his piece "In KC, It's No Time for a Game," he speaks of the consequences of the lack of gun control.
"Our current gun culture simply ensures that more and more domestic disputes will end in the ultimate tragedy, and that more convenience-store confrontations over loud music coming from a car will leave more teenage boys bloodied and dead.
"Handguns do not enhance our safety. They exacerbate our flaws, tempt us to escalate arguments, and bait us into embracing confrontation rather than avoiding it," he writes.
"In the coming days, Jovan Belcher's actions and their possible connection to football will be analyzed. Who knows? But here, wrote Jason Whitlock, is what I believe. If Jovan Belcher didn't possess a gun, he and Kasandra Perkins would both be alive today," Costas goes on to say.
In case you agree that two lives would have been spared if the use of guns were strictly regulated, leave your comment in the section below.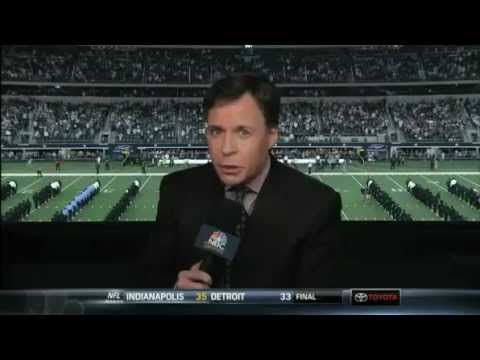 Play Video