Rebellion, the studio behind the acclaimed Sniper Elite series of shooters, has just announced a brand installment in the franchise, in the form of Sniper Elite: Nazi Zombie Army, which takes it into a new direction.
Sniper Elite and its subsequent sequel, Sniper Elite V2, thrilled World War II fans by delivering some impressive first-person shooter experiences and making sniping a gruesome pleasure by displaying a special X-ray kill cam when players managed to score impressive shots against enemies.
Now, Rebellion wants to attract more people to the Sniper Elite series and has just confirmed a new installment, in the form of Sniper Elite: Nazi Zombie Army.
As you can tell by its name, this new shooter has a tongue-in-cheek premise, delivering an alternate end to the final stages of World War II, in which Hitler deployed a massive army of Nazi Zombies.
As such, it's up to the player, who can team up with up to three other friends via a co-op mode, to stop the undead horde.
Check out the game's actual description via its Steam page.
"Featuring a co-op campaign for 1 to 4 players, Nazi Zombie Army is a horrifying new stand-alone expansion of the award-winning Sniper Elite series. In the dying flames of World War II, a despairing Hitler unleashes one final, unholy gamble – a legion of undead super soldiers that threatens to overwhelm the whole of Europe."
"You are Karl Fairburne – the sniper who shaped world history. You are one of the last living souls in Germany. You must team up or die. American, German, Russian – previous military allegiances no longer matter. Now it's just the living versus the dead. Only a Sniper Elite with nerves of steel and a steady aim stands a chance against Hitler's Nazi Zombie Army!"
Sniper Elite: Nazi Zombie Army will be released for the PC via Steam on February 28 for just £9.99 / €10.99 / $14.99, although you can pre-purchase it with a 20% discount before then.
Until its launch, check out the announcement trailer for the game below.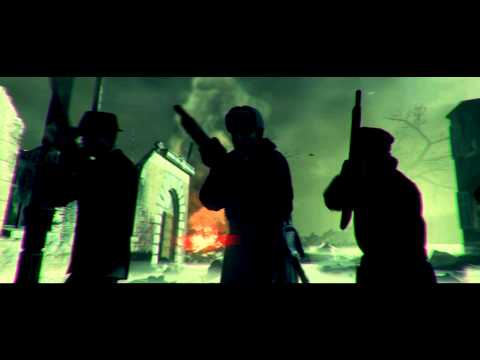 Play Video