Openly gay country singer Chely Wright has an extraordinary piece of news to share with her fans and the world: she and her wife Lauren Blitzer, a Sony Music executive, are pregnant.
Check out the video below to hear them make the announcement on Howard Bragman's "Gwissues" YouTube show.
Chely is carrying and she's happy to announce that she and Lauren will be having identical twins due this summer.
She joked that, by July, she will probably get as big as a bus, but the thought is understandably extremely pleasing to her.
"They are due in July, but with identical twins you typically have to deliver a month early," the singer explains.
She also notes that getting pregnant was a rather more complicated process than it would have been had she been a straight woman looking to have babies.
"When gay couples have babies, it's logistically a little different than when straight people have babies, as we all know. It's been an [amazing] experience," she gushes.
Lauren agrees with her on that, adding that she too learned a lot from the experience.
"Even learning about the reproductive systems and how that works… you learn so many things," she chimes in.
The two also talk about their fear they "don't mess up too badly," and, of course, their work within the LBGT community. Chely explains her decision to break the news on Bragman's show by saying the three of them have always had a very good working relationship, not to mention that they're also good friends.
Chely Wright came out a little over two years ago, and said that she even contemplated suicide before it because she comes from a background and works in an industry that is not gay-friendly at all.
In August 2011, she and Lauren walked down the aisle in a private ceremony in Connecticut.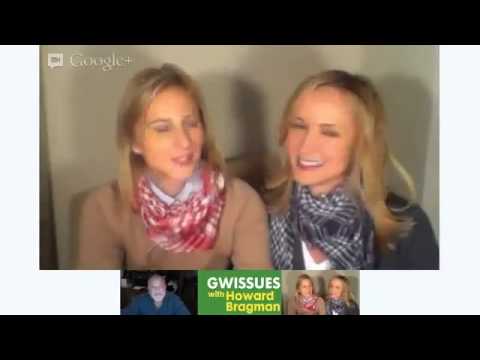 Play Video