The folks at MADFINGER Games have just released the Shadowgun: DeadZone multiplayer game for Android devices.
The new title allows up to 12 Android gamers to battle online on various maps with 10 different playable characters in a rich environment.
Although the game now features a limited number of weapons, gadgets and maps, MADFINGER Games promised more would be added in the future, along with new game modes.
It appears that developers have teamed up with Unity, Nvidia and Ericsson to bring this title to Android gamers.
In this regard, besides the gamepad support, Shadowgun: DeadZone includes a multiplayer voice chat, which has been specially created and provided by Ericsson.
"Madfinger Games continues to develop amazing content that plays brilliantly on Tegra-powered devices. As the beta cycles have shown, Shadowgun: DeadZone is yet another triumph and we're thrilled to have helped the team launch each stage of the project," said Ashu Rege, vice president, Game Content & Technology at Nvidia.
Although Shadowgun: DeadZone is available on both iOS and Android for free, players can choose to make a premium account to get exclusive benefits.
"It has nothing to do with a 'Pay to Win' system. We've been very careful about spending money in the game. Neither IAP nor the premium account gives you any advantages in gameplay, it just helps you advance faster," explained Marek Rabas, CEO at Madfinger Games.
According to devs, the game is fully compatible with iOS devices that pack at least 512 MB RAM (including iPod touch 5. gen, iPad 2 and iPhone 4), as well as Android devices with version 3.0 Honeycomb and higher.
"Madfinger is one of the best studios using Unity today and really understand how to take our technology and make it sing. The multiplayer of Shadowgun: Deadzone is another showcase piece that makes us all proud," said David Helgason, CEO, Unity Technologies.
Shadowgun: DeadZone 1.0 is now available as a free download via Google Play store and it should be fully compatible with all devices running Android 3.0 and up. Check it out here.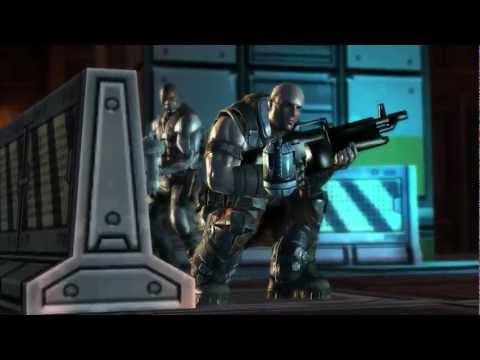 Play Video