Documentary film "Blackfish" is set to open in New York and Los Angeles this weekend, and SeaWorld is doing its best to convince people not to go see it.
As previously reported, the film tells the story of Tilikum, a captive orca whale that attacked and killed its trainer, Dawn Brancheau.
It's intended to raise awareness about the fact that orca whales kept in captivity suffer tremendous psychological damage. This is why they turn against humans, the film argues.
Naturally, SeaWorld fears that these claims will affect its image, and will make people think twice before going to see its whale shows.
Hence the fact that SeaWorld did not take long to lash out at "Blackfish," and argue that it fails to accurately portray what happened at the time when Tilikum attacked Dawn Brancheau.
"Instead of a fair and balanced treatment of a complex subject, the film is inaccurate and misleading and, regrettably, exploits a tragedy that remains a source of deep pain for Dawn Brancheau's family, friends and colleagues," the marine park said in a statement, as cited by The Atlantic Wire.
"Blackfish" director Gabriela Cowperthwaite disagrees, and says that all evidence points to the fact that the killer whale lived up to its name because of the many years it had spent living in captivity.
To get an idea of what "Blackfish" is all about, check out the film's trailer below.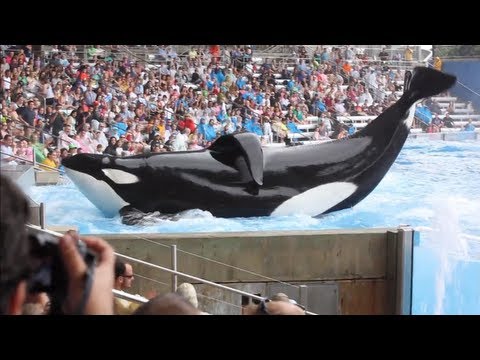 Play Video