Whether Samsung will indeed launch a Galaxy S IV smartphone next year to continue the highly popular Galaxy S lineup, it remains to be seen.
The one thing that is certain, however, is the fact that many enthusiasts are already dreaming of the device, and that many have already built their own concepts to bring the possible upcoming phone to life.
One of them can be seen in the video embedded below, with Galaxy S IV imagined as the thinnest smartphone in the popular series.
Available courtesy of Rozetked (via AndroidAuthority), the device in the video should be taken just as what it is, namely a concept, even if there is a chance that Samsung will launch such a smartphone sometime next year or at another date.
The phone sports a 1080p Grand AMOLED Display on the front, while packing a quad-core processor inside, clocked in at 2.0GHz.
Furthermore, it comes with a 13-megapixel photo snapper on the back, which is not farfetched, considering that there are Android smartphones available on shelves today with such cameras.
The handset is also said to be running under Google's next major Android operating system flavor, one that has been long rumored to arrive on devices as Android 5.0 Key Lime Pie.
Not only is the concept smartphone thin yet powerful, but it also includes features that are not available in today's handsets as of yet, such as a projection Laser keyboard dock.
Samsung has been long rumored to plan the release of a successor for its Galaxy S III smartphone in early 2013, and Galaxy S IV might be it, though no specific info on what it might include has emerged so far.
However, the device might include some of the features mentioned above, though we doubt it would resemble too much the concept device in the video below.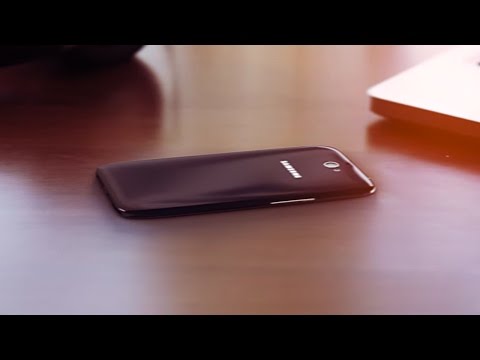 Play Video