Samsung's display division may have some nice surprises for fans of the brand. Last year at Consumer Electronics Show (CES), the company showcased some prototypes that were using its latest technologies in the display field.
Foldable, flexible, bendable, curved display are already a thing of the present, so it shouldn't surprise anyone that Samsung, and other major handset manufacturers, are trying to bring these types of screens to mass market.
However, to spice things up a bit, Samsung has brought in a working prototype that uses a "three-sided" screen. This will help users check their important messages just by checking the edges of their smartphones without having to open the devices.
Lee Young Hee, executive vice president of the Samsung's mobile business, also told Bloomberg that the next Galaxy Note phablet might use such a three-sided display, though he did not want to confirm it yet.
According to Lee, Samsung is "targeting consumers who want more professional use and tend to be willing to pay more for handsets."
Samsung Galaxy Note 4 is expected to be announced in September at IFA 2014 trade fair and is likely to go on sale a month later.
Three-sided displays are not the only innovation that Samsung plans to bring to the masses at some point. The South Korean handset maker has confirmed that rollable, bendable, wrapable, flexible and wraparound types of displays are in the cards for future devices as well.
The new foldable OLED display showcased by Samsung is called Youm and may be included in some of the company's premium devices. Unfortunately, bendable displays are a bit useless in a phone, if the phone does not feature a flexible/bendable battery as well.
Hopefully, Samsung will find a solution to this problem in the not so distant future. Until then, check out the video below and see how things may turn up for the future of these types of display.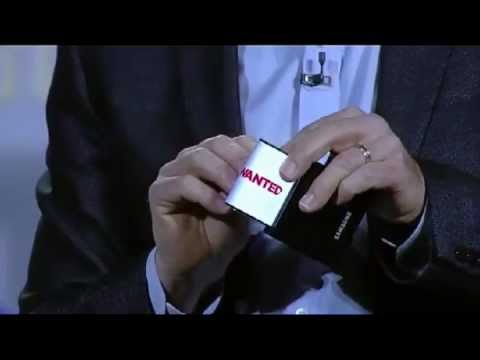 Play Video