Say it isn't so! Ryan Gosling and Rachel McAdams, aka the leads in one of the most romantic movies of all times (according to consensus among fans), "The Notebook," positively hated each other during the production of the movie, director Nick Cassavetes reveals just now, in an interview with VH1.
The film came out in 2004 and it's based on a best-selling novel by Nicholas Sparks. It launched both actors' careers but was also the place where they fell in love: after the movie wrapped, the two dated for about 4 years and were one of Hollywood's hottest couples.
Ironically, Ryan hated Rachel on set, despite the kind words he says in the video embedded below, a featurette on how they came to be cast in the New Line production.
Cassavetes asked for Gosling specifically even though he was not the first choice with the studio because of his previous work, which they deemed would not favor a role in a romantic drama. McAdams, meanwhile, joined the team after auditioning for the part and her chemistry with Ryan while reading scenes was so amazing it left everyone present in tears.
That was not what happened when the film started shooting, the director recalls. In fact, it was the exact opposite of that.
"They were really not getting along one day on set. Really not. And Ryan came to me, and there's 150 people standing in this big scene, and he says, 'Nick come here.' And he's doing a scene with Rachel and he says, 'Would you take her out of here and bring in another actress to read off camera with me?' I said, 'What?' He says, 'I can't. I can't do it with her. I'm just not getting anything from this'," Cassavetes says.
The crisis was eventually solved, but not before Ryan and Rachel got into a serious screaming match. Apparently, all this tension was caused by her ideas regarding the character she was playing, ideas with which Ryan did not agree.
"We went into a room with a producer; they started screaming and yelling at each other. I walked out. At that point I was smoking cigarettes. I smoked a cigarette and everybody came out like, 'All right let's do this.' And it got better after that, you know? They had it out… I think Ryan respected her for standing up for her character and Rachel was happy to get that out in the open. The rest of the film wasn't smooth sailing, but it was smoother sailing," Cassavetes says.
Apparently, all this tension did serve a higher purpose, because it helped the leads be more convincing in those scenes when they're fighting. Fans of the movie know only too well which those are.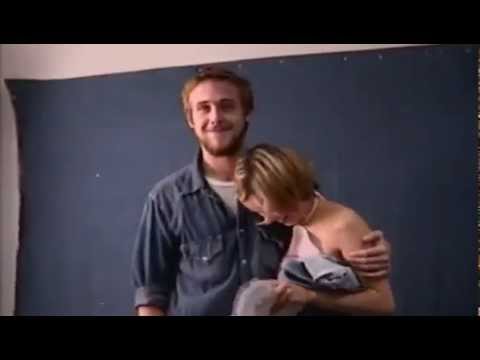 Play Video