Rovio, the team behind the popular Angry Birds franchise, has just announced the upcoming availability of Angry Birds Star Wars title for Windows Phone devices.
According to the developer, the game will be launched in the Windows Phone Store on November 8.
Keep in mind that the next installment in the Angry Birds series will be available on various platforms and devices, including on iOS, Android, Amazon Kindle Fire, Mac, PC and Windows 8.
Angry Birds Star Wars is the result of the collaboration between Rovio Entertainment and Lucasfilm and is said to combine elements of the classic Angry Birds and Angry Birds Space with the characters, stories and settings of from Star Wars.
"This is the best Angry Birds game we've ever done. It's the best parts of Angry Birds with all new cutting-edge gameplay set in a galaxy far, far away.As a big Star Wars fan myself, I'm really excited about this new universe. The Force is definitely strong with this one," said Peter Vesterbacka, the mighty eagle and CMO of Rovio.
Based on the Star Wars universe, the upcoming Angry Birds game will offer players the chance to visit the deserts of Tatooine and the depths of the Death Star.
Moreover, Rovio also confirmed "merchandise will feature the Angry Birds characters starring as the iconic heroes of the beloved Saga."
In this regard, starting this fall, fans of the franchise will be able to purchase new merchandise ranging from Halloween costumes and apparel to action figures and collectible plush toys.
These will be available from October 28 via authorized retailers. Expect more details on Angry Birds Star Wars gameplay and characters in the coming weeks.
"Both Star Wars and Angry Birds share the instant and irresistible appeal of hands-on fun. People seem to instinctively know what to do when handed a lightsaber or a bird in a slingshot, so this is a natural combination," said Colum Slevin, vice president, head of Studio Operations for Lucasfilm Ltd.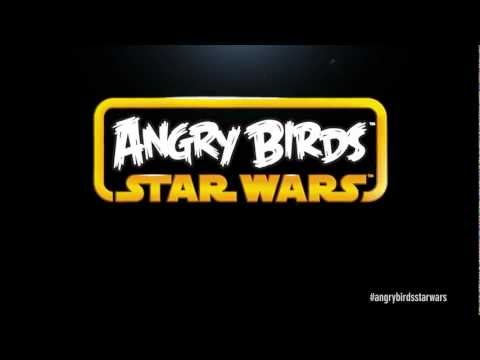 Play Video