As far as wireless devices go, speakers have begun to adopt such functionality in spades, so the RocksteadyXS isn't really such a shock.
Made by a company known as Killer Concepts, it has a rugged aluminum case, Bluetooth 3.0 connectivity and a lithium-ion battery that can last for up to 10 hours on a single charge.
It also has a very high volume, one of the highest outputs in fact, as far as wireless speakers go anyway: 100 dB.
There is a 3.5mm input as well, for connecting devices that don't have wireless support. Even a USB port is included, for broader compatibility.
Furthermore, Killer Concepts tossed in controls for changing tracks and adjusting volume, all of them on the top of the small speaker.
All in all, the product can make an excellent traveling companion, and its price basically makes sure those willing to buy it are the same type of people who can afford smartphones, tablets, MP3 players, etc.
That is to say the speaker won't have much of a point if purchasers don't afford to buy gadgets that can play music and relay it to the audio output unit.
More precisely, the tag is of $99.99. That means that the EU tag will be of 74.18 Euro, if exchange rates have any bearing, or closer to 99.99 Euro, since IT players like to go dollar-for-euro most of the time.
Killer Concepts didn't give an exact date for when shipments begin, but the ETA (estimated time of arrival) is this month (February 2013). Amazon.com is one of the online stores that will sell it, but not the only one.
There will be many other virtual and brick-and-mortar shopping spots where prospective buyers will find it.
See the video embedded below for a short walkthrough of the speaker, down to a description of what the LED indicator lights mean.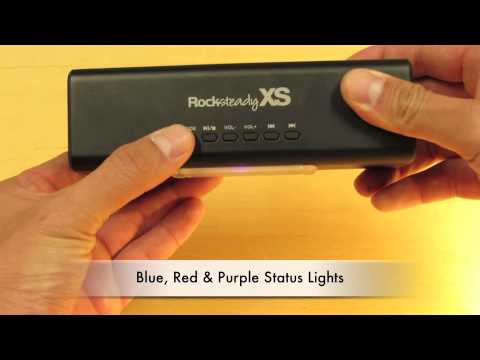 Play Video