Roccat is just about ready to start shipping awhile a new collection of gaming peripherals, mostly keyboards and mice featuring the Power Grid app and, of course, key backlighting.
With the 2013 edition of the Consumer Electronics Show so close, it would have been strange if Roccat didn't make an announcement of some sort.
The company has a whole series of gaming peripherals ready to ship, most important of all being the Ryos mechanical gaming keyboard.
Sure, Roccat's CES 2013 exhibition will include loads of devices, but this one item enjoyed more attention in the company's new press release.
As one might see in the press photo, Ryos is a high-end peripheral with blue backlighting.
What won't be discernible from the photo alone is the existence of two 32-bit ARM Cortex processors, per-key lighting and the ability of the keyboard to display thinks like health/mana bars and key functions.
Roccat chose Cherry MX Key switches (black, red, blue or brown) and intends to start shipping the product this quarter (Q1 2013).
"We announced Roccat's entrance to the American market here exactly 12 months ago. The feedback from gamers and media worldwide has been overwhelmingly positive and we're here again to prove that Roccat sets the rules when it comes to gaming peripherals," said Roccat founder and CEO, René Korte.
The Ryos keyboard should be used with the Power-Grid app, which can turn smartphones into remote controls for whatever PC happens to be in the room.
On a related note, at the CES 2013 exhibition there will be other items like the Kone XTD mouse and Kone Pure, as well as the Roccat Isku FX keyboard.
No prices have been released, unfortunately, but the hardware maker will sell its products in both US and Europe, which means that the chance is high for retailers to provide the availability and pricing details sooner rather than later.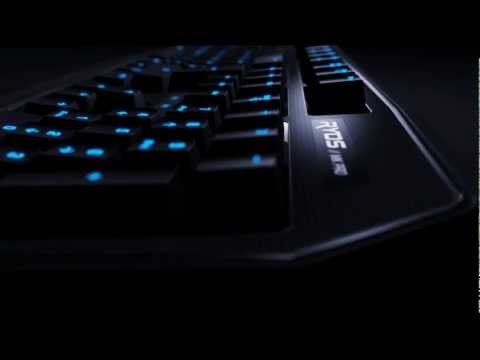 Play Video