After plenty of leaks, reports, and rumors, Capcom has officially confirmed that Resident Evil: Revelations will be released onto the PC, PS3, Xbox 360, and Wii U platforms in May, after appearing on the Nintendo 3DS last year.
Quite a lot of Resident Evil games have been released in recent years, with Capcom publishing quite a lot of titles in its long-running survival series, ranging from core ones, like Resident Evil 6, to side-projects like Resident Evil: Operation Raccoon City.
Another special installment was Resident Evil: Revelations that appeared on the Nintendo 3DS at the beginning of last year.
Since then, rumors hinted that the game would be released for other platforms, but Capcom declined to comment on this possibility.
Now, the Japanese company has confirmed that Resident Evil: Revelations will make its way onto the PC, PS3, Xbox 360, and Wii U in May.
The game will feature a variety of improvements over the 3DS version, including high-definition visuals and much more.
"Complete with high quality HD visuals, enhanced lighting effects and an immersive sound experience, the fear that was originally brought to players in Resident Evil Revelations on the Nintendo 3DS™ system returns redefined for home consoles," Capcom said in an official statement.
"Furthermore, the home console version will deliver additional content including a terrifying new enemy, extra difficulty mode and improvements to Raid Mode such as new weapons, skill sets and the opportunity to play as Hunk and other characters from the series."
In case you forgot, Resident Evil: Revelations spans the time between Resident Evil 4 and 5, allowing players to control iconic characters like Jill Valentine or Chris Redfield.
Resident Evil: Revelations is out for the PC, PS3, Xbox 360, and Wii U on May 21, in North America, and May 24, in Europe.
Check out a special video of the game below.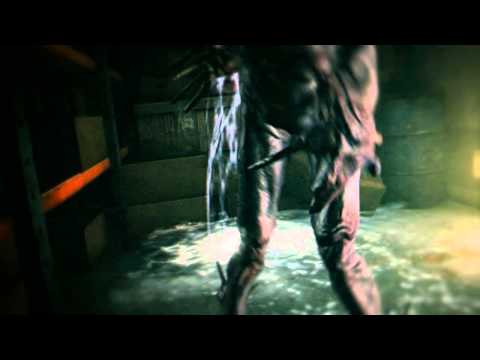 Play Video