Capcom has just confirmed that it was going to debut a brand new online mode for Resident Evil 6, in the form of Siege, which tasks players with hunting or protecting an AI-controlled character.
Resident Evil 6 didn't exactly thrill lots of fans when it came out late last year but Capcom has pledged to improve the experience and added quite a few features via free updates, while releasing new gameplay modes on the Xbox 360.
Now, Capcom has confirmed that Resident Evil 6 on the PS3 and Xbox 360 will receive a very special Siege Mode add-on that brings a new twist to the online variants possible in the game and supports anywhere between two to six players.
"Siege sees a lone AI-controlled rookie BSAA agent in trouble and in need of help. Players will split into two teams with one assuming control of enemy creatures who are trying to take down the rookie, while the other team selects playable characters from the main game and must keep him alive," Capcom said on its community website.
"Each game consists of two rounds with teams switching between the human and enemy roles. The human team wins a round if the BSAA agent survives, while the enemies win if they can defeat him."
Siege mode will be released as a paid downloadable add-on for the PS3 and Xbox 360 in March for just 320MSP/$3.99/€3.99/£3.19.
What's more, Capcom also confirmed that the previously released Survivors, Predator, and Onslaught game modes that appeared late last year on the Xbox 360 will also be launched for PlayStation 3 owners sometime in February. They'll be priced individually at $3.99/€3.99/£3.19.
Plenty of other updates are coming for Resident Evil 6, alongside the actual PC version of the game that's set to hit in late March and includes an exclusive multiplayer mode.
Until then, check out a video of Siege mode below.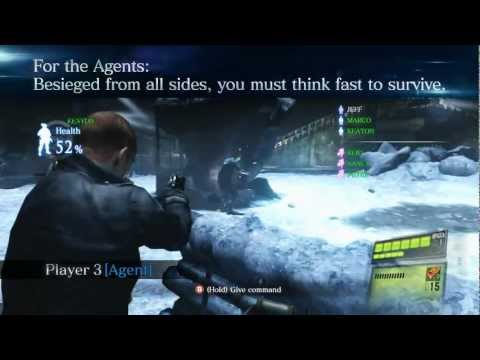 Play Video