Revolution Software's Co-founder Charles Cecil has just announced the immediate availability of the company's popular Broken Sword II: The Smoking Mirror game on Android platform.
Launched on PCs back in 1997, the title has been remastered to offer an improved gaming experience to Android players.
Aside from the obvious visual improvements, the Android version comes with an exclusive new interactive digital comic drawn by Dave Gibbons (Watchmem), fully animated facial expressions, high quality music, as well as context-sensitive hint system and diary.
"When the original game was released in 1997, December 21st 2012 seemed a long, long time away. I'm delighted that Android owners are now able to play the game, but I would urge them to hurry," said Charles Cecil.
The game features English speech with option for subtitles in English, French, German, Spanish or Italian.
However, devs claim additional speech files can be added to any version for mix and match language support.
Keep in mind that developers are already aware that a number of users are experiencing a "941 error" when attempting to download the game and are now working with Google to resolve this file handling problem. Stay tuned for more updates on the matter.
"I am very proud of the reception to Broken Sword – Director's Cut on Android, with the game maintaining a 5-star user review score on the Google Play Store. But let's hope the prophecy doesn't turn out to be true – we've Broken Sword – the Serpent's Curse to finish, and playing Broken Sword II - Remastered will offer a perfect refresher ahead of the series' return to 2D," added Cecil.
Broken Sword II: Smoking Mirror 1.0 is now available for download for $5/€4/£3 via Google Play Store and it should be fully compatible with all devices running Android 2.3 and up. Check it out here.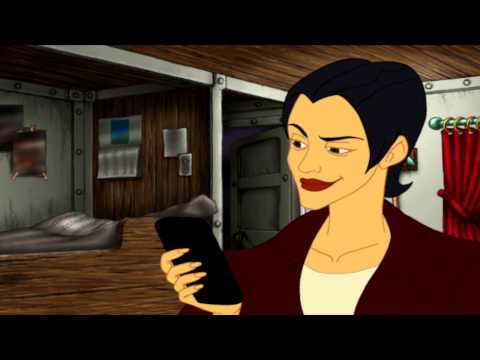 Play Video