Ex-Valve inventor Jeri Ellsworth and her CastAR project were very well received as the crowdfunding campaign on Kickstarter has been a complete success, reaching its target goal with 29 days left.
Seeing that much interest in the project, Technical Illusions has announced two stretch goals. If they manage to raise $600,000 / €440,334 they plan on creating a fully functioning dungeon tilling tool that will allow players to use it with the RFID Tracking Grid as well as the Magic Wand.
The tool will be available with a default set of wall, floor as well as obstacles tiles that will allow immediate use. Also, there is the possibility of including custom player-created tile sets.
If by any chance they will raise up to $800,000 / €590,144, the Technical Illusions team will focus their attention on the hardware side of things.
Their future plan is to incorporate a microphone and earbuds into the glasses so communication across groups will become easier. The earbuds will truly transform the CastAR experience as they deliver positional audio without some other equipment being necessary.
The two developers are creating the CastAr device with PC in mind but are also considering some other options such as mobile ones.
Future users must know that the device is also compatible with Unity'AR functionality, that will be available with the free glasses and its SDK.
If interested, the buy-in pledge for the glasses is that of $189 / 138 € and have as an estimated delivery date, September 2014.
The developers are interested in what future users would love to see incorporated in the CastAR device and encourage them to say what is on their minds in the Comment section of their campaign.
The guys from Eurogamer were kind enough to keep CastAR enthusiasts up to date.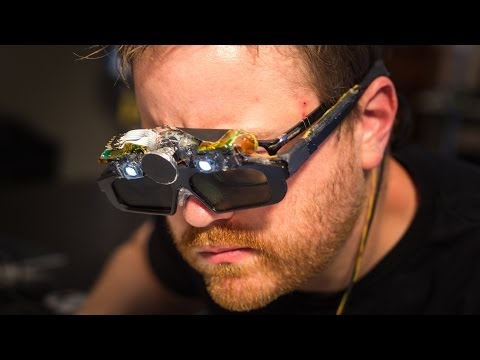 Play Video