The name Christopher "Xstrav" Beatty might not ring a bell with many but it probably will after this. The rapper was arrested in Fayetteville in the parking lot of a supermarket, by a plainclothes officer who thought he was drinking alcohol out of a tea can.
Check out the first of the two videos embedded below, at the end of this article. *Please note that discretion is advised for language that might offend.
Xstrav tells the camera that he's waiting for a friend to come out of the store. The reason why there's a camera on the scene is not explained, but it was probably just for fun, since it seems it's handled by a friend.
At one point, a man comes along, asking the rapper to show him what he's drinking. He says he's with the police but doesn't properly identify himself and he's definitely not wearing a uniform.
Though Xstrav shows him the can he's drinking from and even lets him read the ingredients on it, the cop still presses him to hand it to him. Moreover, he ignores a man in the background who's obviously drunk and out to get some attention by causing a ruckus.
When he realizes that Xstrav won't hand him the can, the plainclothes officer tells him to leave the parking lot because he's trespassing on private property. He refuses to listen to his explanation that he's waiting for a friend who's inside the store.
Eventually, the cop gets the rapper on the ground and cuffs him. He still doesn't identify himself.
Following speculation that the whole thing was staged, a second video was posted online – and is embedded below.
It shows a patrol car with another officer arriving on the scene, taking Xstrav into booking.
"According to the North Carolina Court System website, Mr. Beatty was arrested for 5709 Misdemeanor Second Degree Trespass 14-159.13 and 5310 Misdemeanor Resisting Public Officer 14-223. His court date is scheduled for June 6, 2013," LatinRapper reports.
All this time, angry voices online are crying racism (and racial profiling), harassment, and abuse of authority.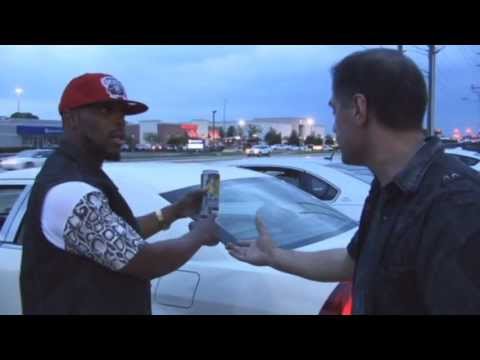 Play Video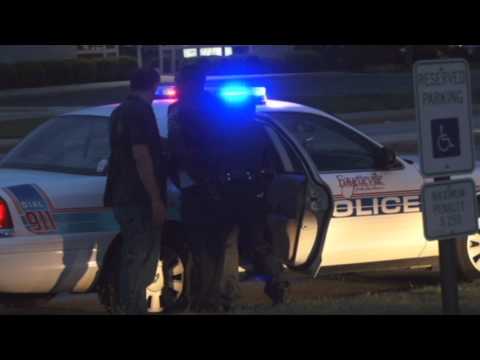 Play Video