Sony has just posted an array of brand new details about Rain, its atmospheric PlayStation 3 game, confirming the core gameplay mechanics while sharing an actual video of its first chapter and quite a few screenshots.
Rain is one of the more artistic games that are scheduled to appear on the PS3, with Sony's Japan studio already impressing owners of the console last year, when Rain was officially revealed to the world.
Now, Sony has decided to share some actual details about Rain and how it uses the actual rain to enable a brand new gameplay experiences.
"The story of Rain is the enchanting tale about a boy who chases after a girl with an invisible silhouette. After discovering that the girl is being hunted by ghostly creatures, he embarks on his own journey into the mysterious world of rain to save her and discovers he has also become invisible," Associate Producer Dais Kawaguchi wrote on the PS blog.
"Players will play as the boy, whose silhouette can only be seen in the rain. Using the unique ability to appear and disappear under cover players must learn to navigate through the unknown to advance. Just like in the real world, what can be seen isn't everything and using imagination is the only way to reveal the truth."
Rain emphasizes strategy and thinking ahead, as when the boy is under cover enemies won't be able to see him. He can also use items and objects to taunt opponents and quite a few puzzles will have to be solved in order to progress through the story.
The game is geared towards delivering an artistic experience through its visuals, sound, and story, according to Kawaguchi.
"The world of Rain is full of "uncertainty" and as you play through the boy will experience both a sense of fear and excitement as he explores the unknown world. Told through an artistic approach to narration, rain's expressive sounds, those of rainfall and splashing water, combined with this otherworldly tale is designed to awaken the sense of uncertainty and solitude inherent in every player as well," he added.
Check out some impressive screenshots of Rain as well as the gameplay video below.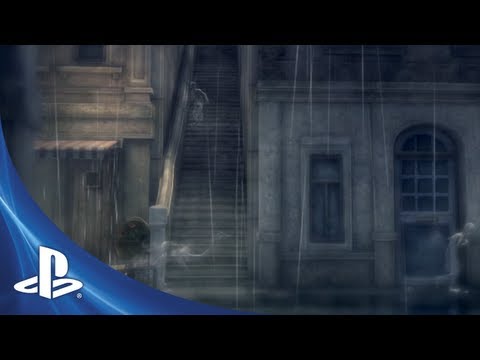 Play Video