Firaxis did a marvelous job with XCOM: Enemy Unknown, thus resurrecting the XCOM franchise after years of anonymity.
Less than a month after the game was launched, publisher 2K Games and developer Firaxis released Slingshot, the first story-driven DLC for XCOM: Enemy Unknown.
We already reviewed the original game and we were pretty excited to try out the new expansion pack as soon as we heard of it.
Well, it looks like the time has come to delve into Firaxis' new content for XCOM: Enemy Unkown. Having finished the original game on Normal difficulty we thought it would be a good idea to complete Slingshot on Easy mode to offer our readers details on what it has to offer.
As you may already know, the Slingshot DLC comprises three linked Council Missions, which are set in China. In the first mission, your main objective is to successfully evacuate a mysterious member of the Triad.
Keep in mind that if you already finished the game, you won't be able to access the new Slingshot DLC until the Council Mission window pops up.
In case you start a new game, you'll be able to select the new content as soon as the Council gives you the first mission. You will be able to choose which mission you wish to complete, Original or Slingshot.
Choose the latter in order to start experiencing the new content added with Slingshot DLC. The first mission starts will a short movie that shows some of the abilities of the mysterious Triad operative, after which you are briefed on the main objective.
This is an escort mission, so you want to make sure the Triad operative is not killed. I've managed to finish it in about 10 minutes, though I've played it on Easy mode. The only real threat was a Chryssalid that I was lucky enough to kill in the first turn it appeared on the map.
Other than that, you'll encounter several sectoid and Thin Man units, but nothing else that could pose a bigger challenge.
However, given the fact that I've received the mission early in the game, those who start the Slingshot DLC with an older save might encounter more advanced enemy troops.
If you successfully complete the first Council Mission from Slingshot DLC, you'll also receive a new soldier (heavy unit) that can be promoted to Lieutenant.
His appearance and armor cannot be customized, but he has a unique backstory and a cool voice acting.
This unit is an extremely valuable asset due to the fact that it becomes available so early in the campaign.
Aside from the fact that it's awesome on the battlefield compared with your still rookie soldiers, it allows you to unlock certain upgrades in the Officer Training School without having to promote one of your own soldiers to Seargent.
XCOM: Enemy Unknown Slingshot DLC is now available on Steam for 6.5 EUR / 6.5 USD, which might seem overpriced for anyone else but addicts of the franchise.
I myself think that the 6.5 EUR / 6.5 USD are well spent on the first story-driven DLC for XCOM: Enemy Unknown and advise anyone who enjoyed the original game to grab it as soon as possible.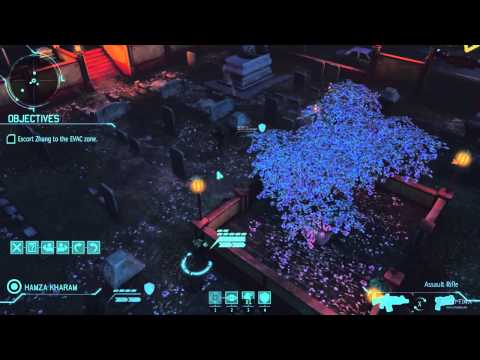 Play Video