We aren't strangers to affordable tablets, but most of them, if not all, measure 7 inches in screen diagonal, which means that anything bigger than that is either overpriced or underpowered, or both.
Prestigio was present at CeBIT 2012, in Hannover Germany, where it showed off an item that, sadly, did not get much attention until now.
Still, as some would say, it is better late than never, so we can at least give it a once over.
The newcomer is an unusual sight amongst media tablets because it sells for very little money while still offering a large form factor.
In fact, while having a price comparable to that of the 7-inch Amazon Kindle Fire, Prestigio's Multi 9.7 measures 9.7 inches.
Granted, the single-core ARM Cortex A8 processor, with a clock speed of 1 GHz, won't leave people too awed, though it handled HD movies just fine.
On the other hand, it is truly noteworthy that, even at the price mentioned above, Prestigio was still able to come up with a hardware configuration up for handling the Android 4.0 Ice Cream Sandwich operating system.
Speaking of which, the processor is backed up by 1 GB of RAM (random access memory) and 8 GB of NAND Flash storage.
A microSD card slot is available as well, predictably enough, as is a fingerprint-resistant rubber back.
As for the screen itself, it is an IPS panel like the one on the iPad 2, which means a native resolution of 1,024 x 600 pixels (probably).
Finally, there is an HDMI output, for streaming HD movies to larger screens (monitors/HDTVs), and Prestigio did not forget about USB either. It even tossed in a webcam too.
Just keep in mind that shipments aren't going to start right away. Instead, they will begin at some point in May this year (2012), and even then only in Italy. Whether or not other regions will eventually get the Prestigio Multi 9.7 is unclear.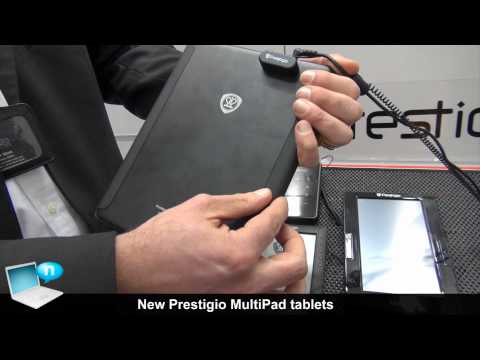 Play Video