The first actual downloadable content for PlayStation All-Stars Battle Royale will be released on February 12, in the form of two bonus characters, Kat from Gravity Rush and Emmett Graves from Starhawk, as well as a bonus map called Fearless.
PlayStation All-Stars Battle Royale came out last year and delivered a great fighting game experience with all sorts of impressive characters, ranging from those in Sony-owned franchises, like Nathan Drake or Kratos, to ones in third-party series, like Raiden or Dante.
Now, in order to please those who have already gotten tired of the multitude of characters, developer SuperBot Entertainment is getting ready to release two new fighters as well as a new stage for the game.
The studio has just confirmed that Kat from PS Vita-exclusive Gravity Rush, as well as Emmett Graves from Starhawk will join the roster of fighters in PlayStation All-Stars Battle Royale.
Check out some brief descriptions of the two new characters below, via PS blog.
"Kat graces PlayStation All-Stars Battle Royale with her presence, as an up-close melee fighter who utilizes her ability to manipulate gravity to turn the tide in battle. Players who enjoyed Gravity Rush on PS Vita know that Kat loves to bend gravity to allow her to dash, slide, and fly from one place to another, and her All-Stars incarnation is no exception. Those who enjoy AP burst combos and varied mobility will definitely gravitate towards Kat."
"Emmett Graves from Starhawk joins the fray! He brings his signature "Build & Battle" style from Starhawk, calling down different structures to aid him in battle, including Rift Extractors for AP and Flak Turrets that fire at will. Aside from his default rifle and pistol, Emmett can also call for additional weaponry in the form of shotgun and rocket launcher loadouts, allowing him to adapt to any situation. These loadouts will also change his level 1 super, giving him a total of five supers to choose from!"
What's more, a new level called Fearless will also be available for purchase in February. If you buy it, you'll be able to fight on it in offline and non-ranked matches, but if you don't purchase it, you'll still be able to play on it as part of actual ranked games online.
Kat and Emmett will be released on February 12 and for the first two weeks they'll be available as free downloads.
Check them out in action in the two videos below.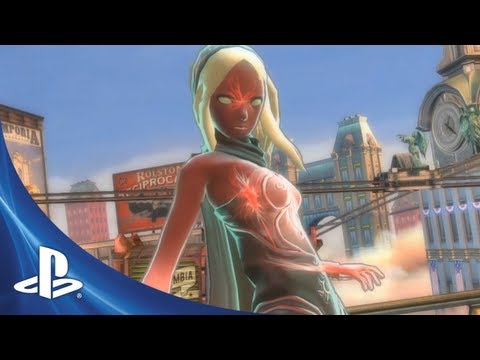 Play Video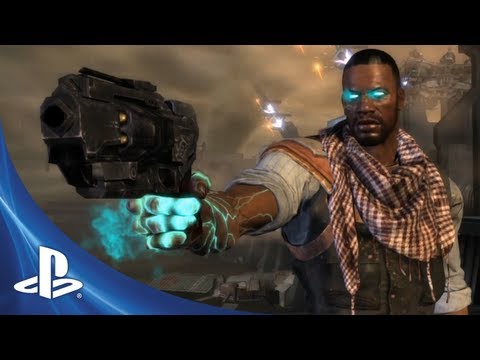 Play Video