For a while now, Google has been going to businesses and shooting panoramic interior photos. It also set up a program to allow photographers to register as an official Business Photos representative in their cities.
But discovering the panoramic views was only possible by going to a business' place page or by actively searching for that location.
Google is making it possible to discover the locations that have panoramic photos on Google Maps.
Now, when you drag Pegman to see areas where Street View is available, businesses with panoramic views will also be highlighted.
While holding Pegman, you'll notice orange squares for every location with interior photos. Obviously, it helps if you're in one of the cities where plenty of businesses have been added and there aren't that many of them.
"From restaurants to retail shops to beauty salons and more, these interior Business Photos on Google Maps give you the feeling of being there, and the comfort of knowing what to expect when you arrive," Google explained.
"Whatever the occasion, they can help you find a place with the right ambiance for a dinner date in Orlando, Florida, a resort in Canary Islands, Spain, or even preview an antique store in Austin, Texas," it said.
It's a small update but an obvious one. The program started in 2010 and, while it's got a long way to go before calling it global, is has expanded to quite a few locations, some of them with great coverage of local businesses.
As such, it was time to not only make it easier to discover these businesses, but also highlight that this feature is available as some people may not be aware of it.
Interior photos and more recently interior maps are a big focus at Google, for good reason. With the world going mobile, the ability to discover new places and navigate inside them is increasingly important.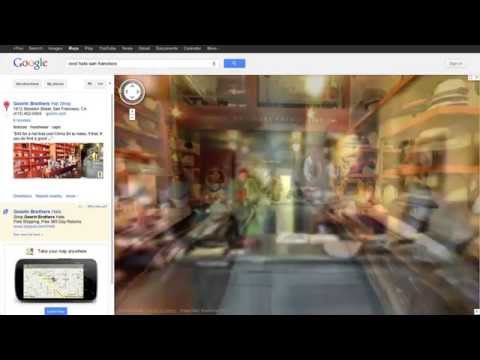 Play Video