Real estate lawyer Yasmin Nakhuda describes her relationship with the monkey lost in Ikea 2 days ago as "a fatal attraction."
As reported earlier this week, the monkey found in Ikea is named Darwin. He caught shoppers' attention as he was wandering through isles at Ikea in Toronto, looking very dapper, in a seemingly expensive coat.
As animal control officers seized the pet and took him to a shelter, Nakhuda is desperate to get him back.
"He needs his mother like a child needs his mother," she says, according to a report by the Daily Mail.
She had put up home videos on YouTube of her performing daily activities with the monkey, like the one featured above. Darwin wears a fancy coat when he goes shopping, but, when he is at home or at the office, he dresses down to overalls.
Take a look below to see the baby Japanese snow macaque dressed up as a devil on Halloween.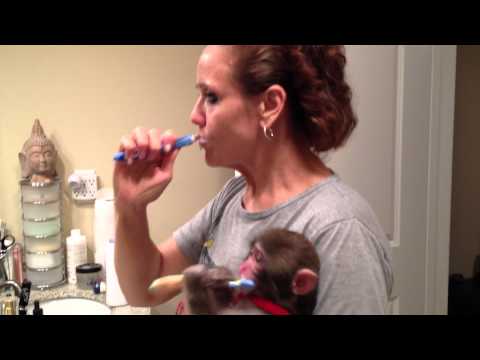 Play Video