"Family Guy" creator and writer / director / star of "Ted" Seth MacFarlane will host the 85th Annual Academy Awards, which will take place on February 24, 2013. Both The Academy and Seth have confirmed the news.
In a statement issued to Deadline, The Academy breaks the amazing news: MacFarlane gets the gig of a lifetime by being asked as host of the Oscars, marking his first time on the stage in this capacity.
Considering his impressive resume, we're probably in for lots of dirty humor.
"We are thrilled to have Seth MacFarlane host the Oscars. His performing skills blend perfectly with our ideas for making the show entertaining and fresh. He will be the consummate host, and we are so happy to be working with him," telecast producers Craig Zadan and Neil Meron say in the statement.
"Seth is unbelievably talented. We couldn't be happier with the creative team we've assembled. With Craig, Neil, and now Seth, we're off to a great start," Academy President Hawk Koch adds.
Asked for a comment, Seth didn't waste the chance to offer a sample of his humor.
"It's truly an overwhelming privilege to be asked to host the Oscars. My thoughts upon hearing the news were, one, I will do my utmost to live up to the high standards set forth by my predecessors; and two, I hope they don't find out I hosted the Charlie Sheen Roast," he says.
The video below is Seth's response to The Academy announcement. It's nothing short of what one would expect from him: a skit with his father, who equals the Oscars gig to getting three relatively new pairs of swimsuits.
If anything, getting the bathing suits is perhaps an even greater reason of joy – but Seth disagrees.
As noted above, the Academy Awards will take place on February 24, 2013. We'll keep you posted with details, as they emerge.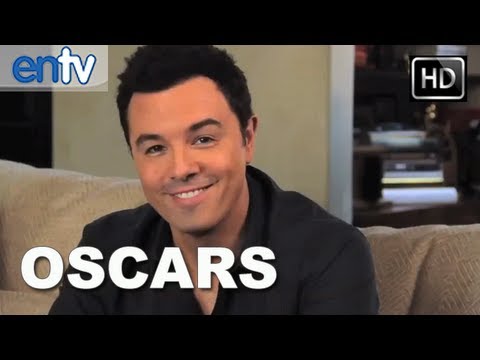 Play Video